Adenza came into being through the merger of two leading financial services platforms, Calypso Technology and AxiomSL.
Our Role
Brand
Digital
Moving Image
Presentations
Challenge
As an entirely new brand, Adenza needed a digital-first brand strategy and identity to position it as a trusted and reliable platform in the market.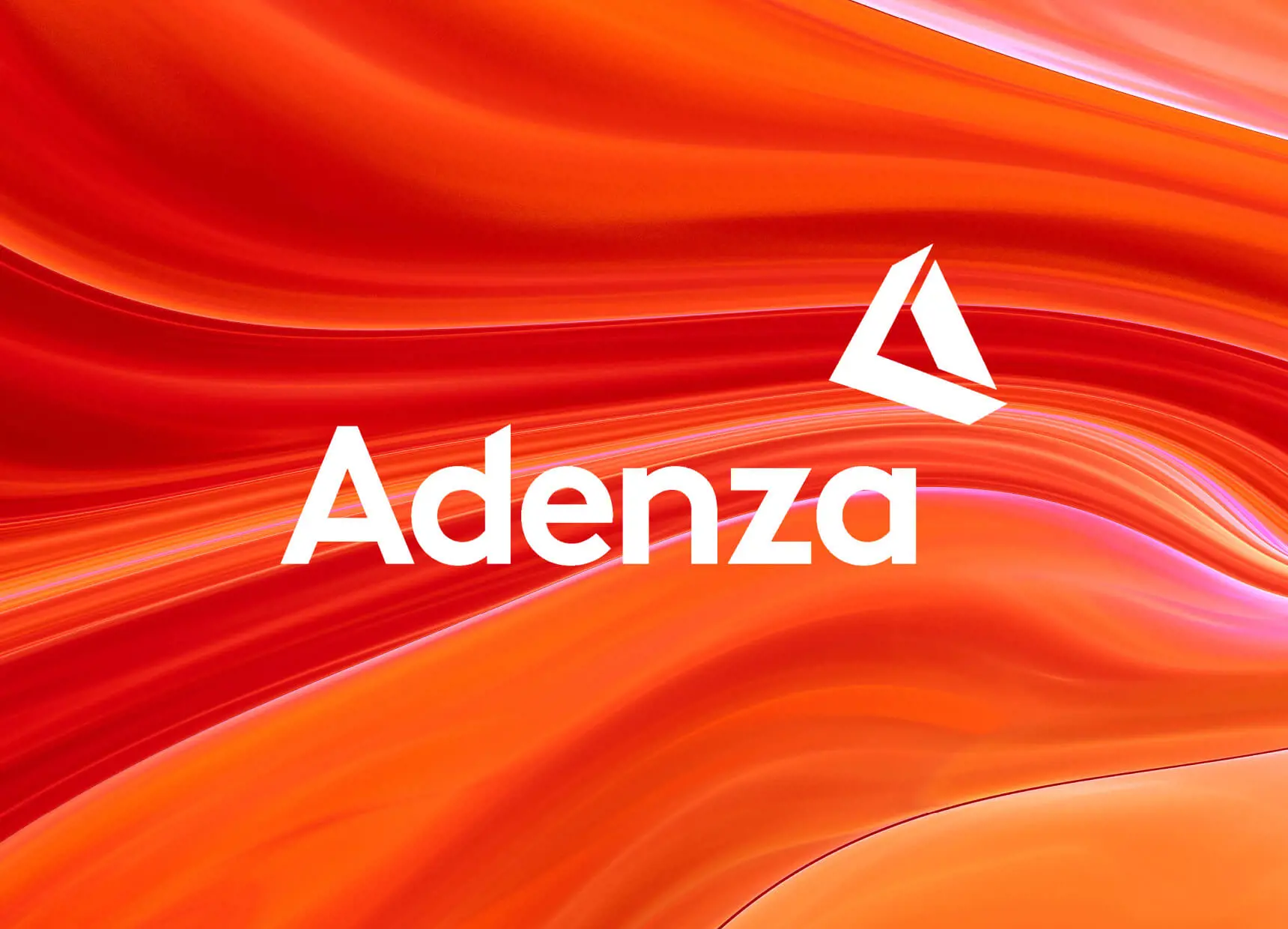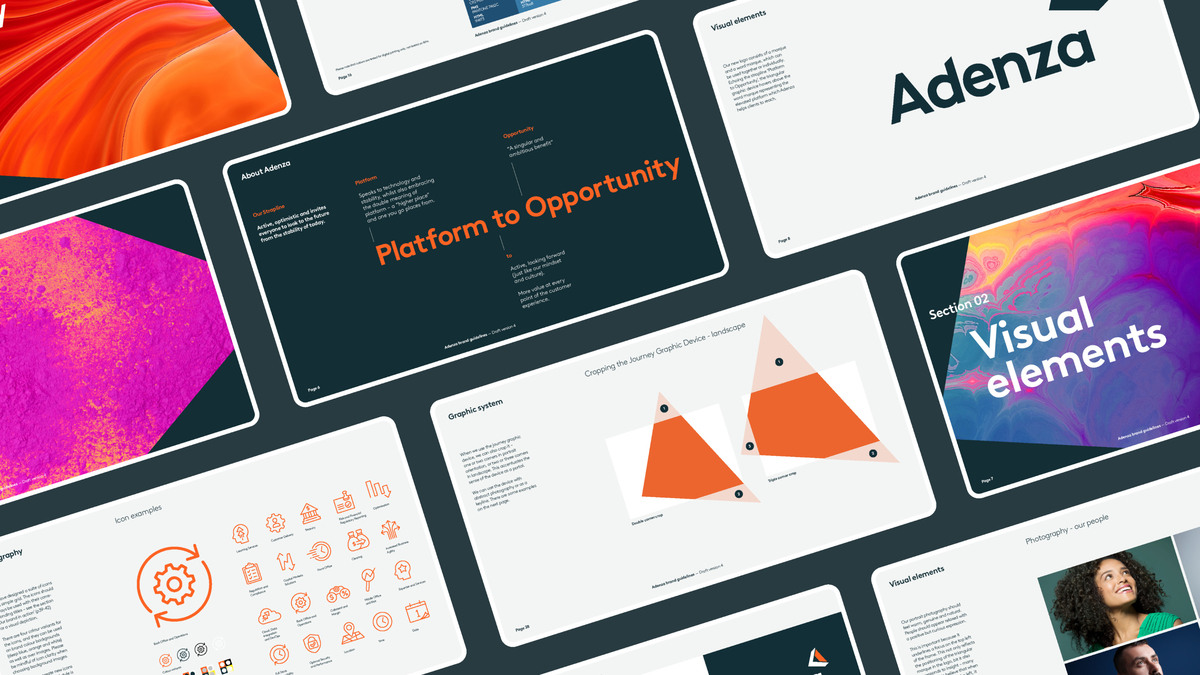 Response
The brand positioning we developed, 'Platform to opportunity', focused on three key areas: customer journey; balance; and focus, progression and strength. This was the inspiration for the logo's triangle design. As a digital-first identity, we introduced dynamic graphics signifying the flow of data that Adenza applies to digital platforms.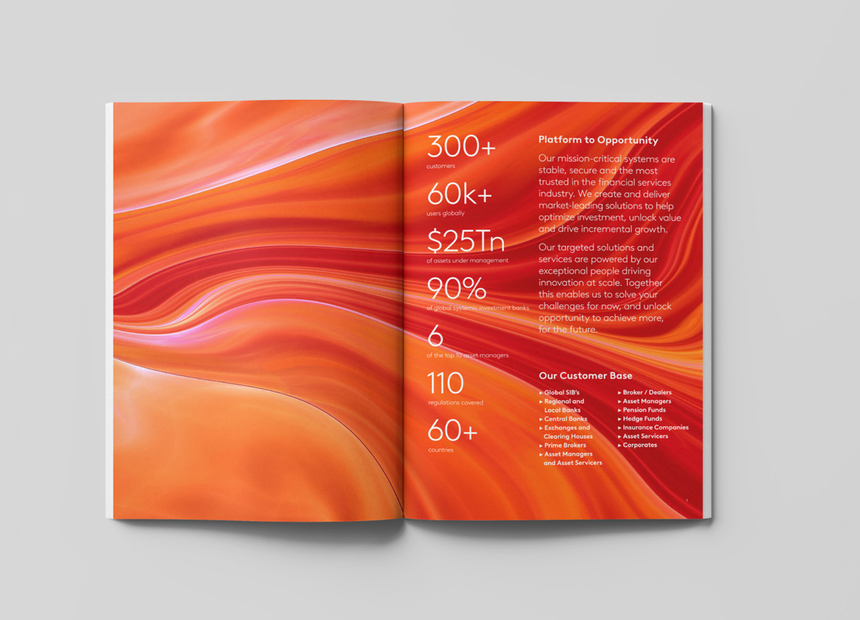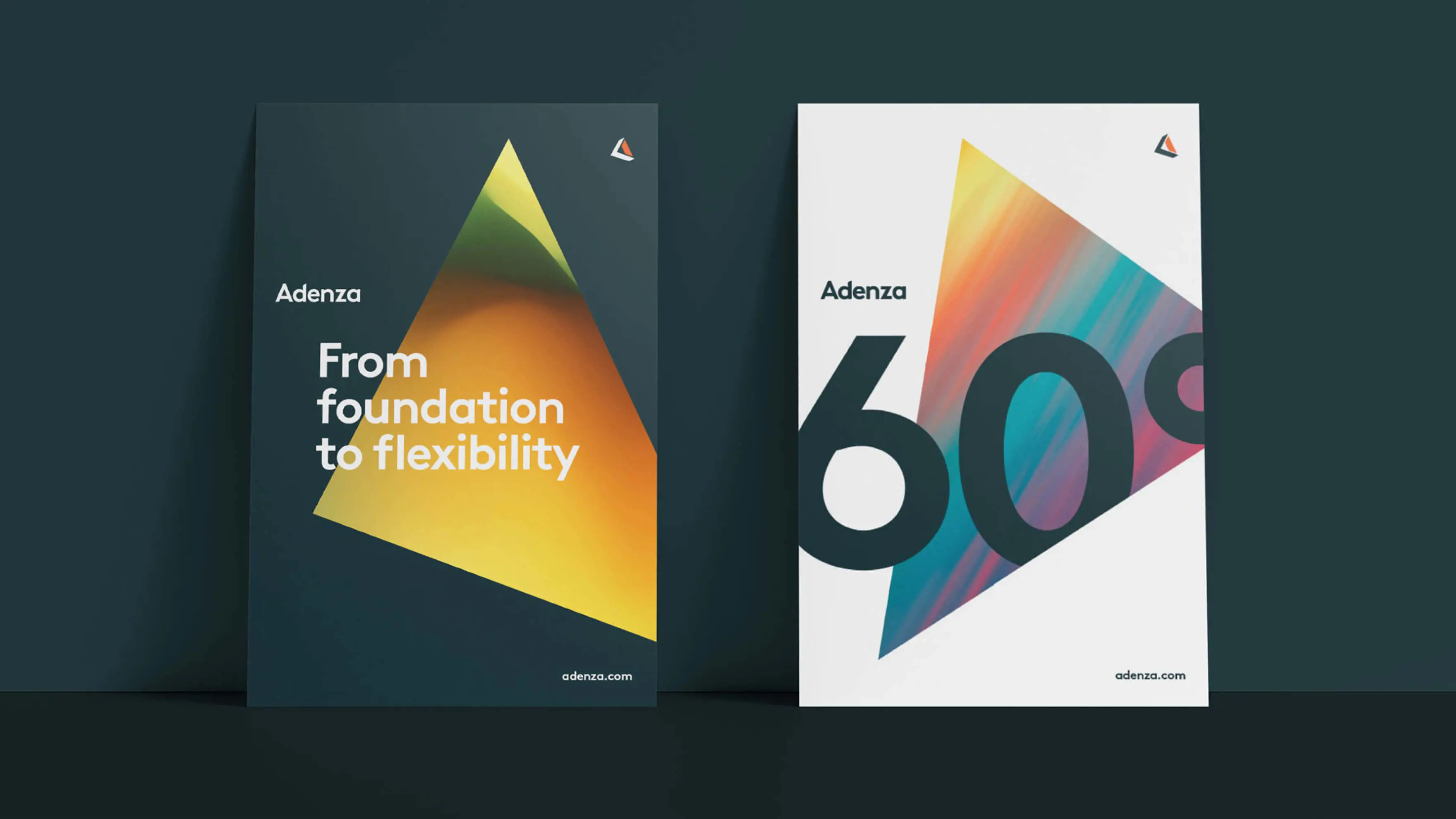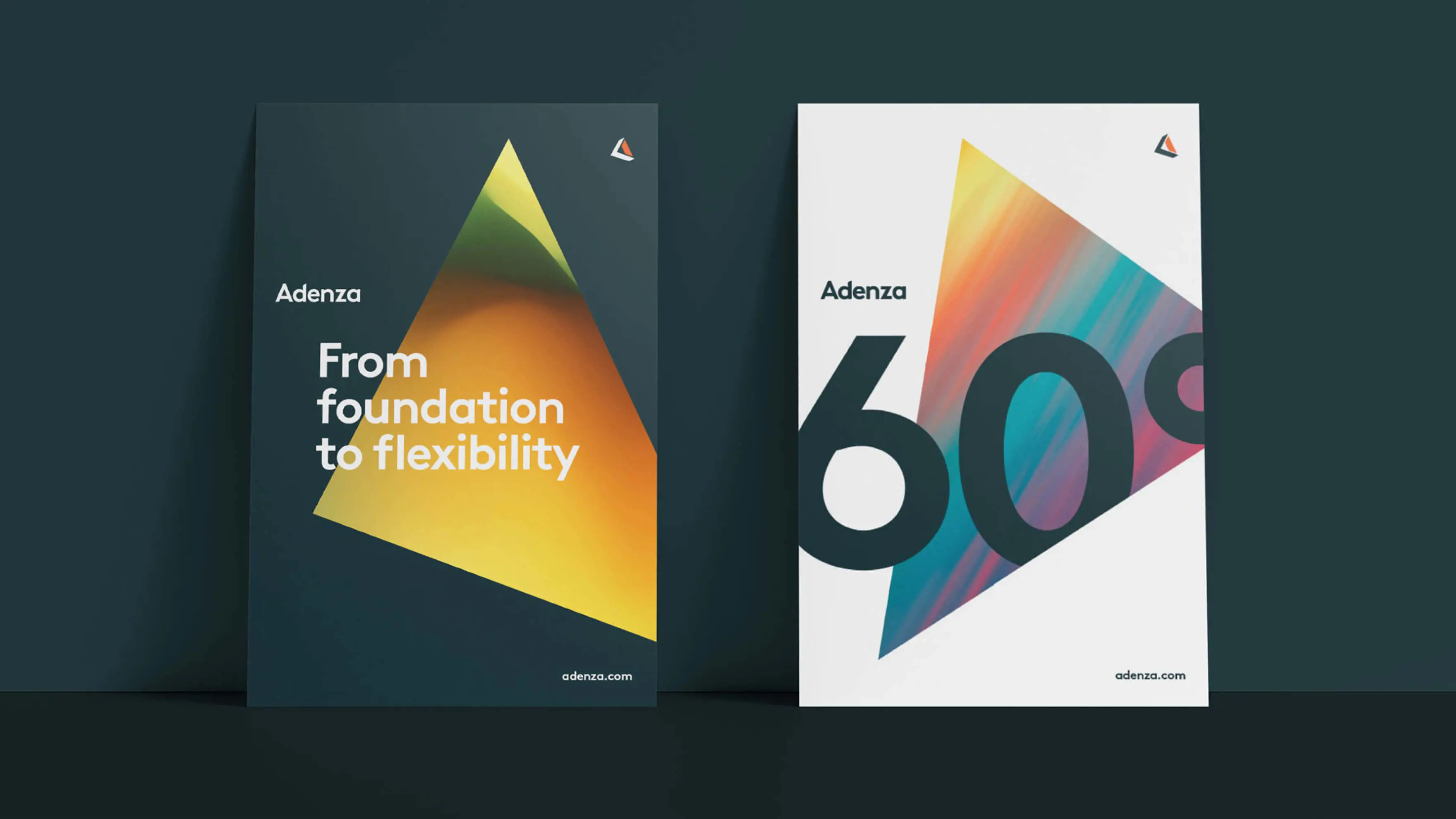 Results
Our brand identity gives Adenza a unified look and feel that its employees and stakeholders can take pride in. It also captures the fact that Adenza is the most stable, secure and trusted platform in the market. Awarded Gold - 'Best Corporate Rebrand after a Merger or Acquisition' in the 2022 Transform Awards. Adenza was sold for $10.5bn to Nasdaq in June 2023.
We now have a strong narrative and sophisticated visual identity. It's grown up and cohesive, and has been well received..