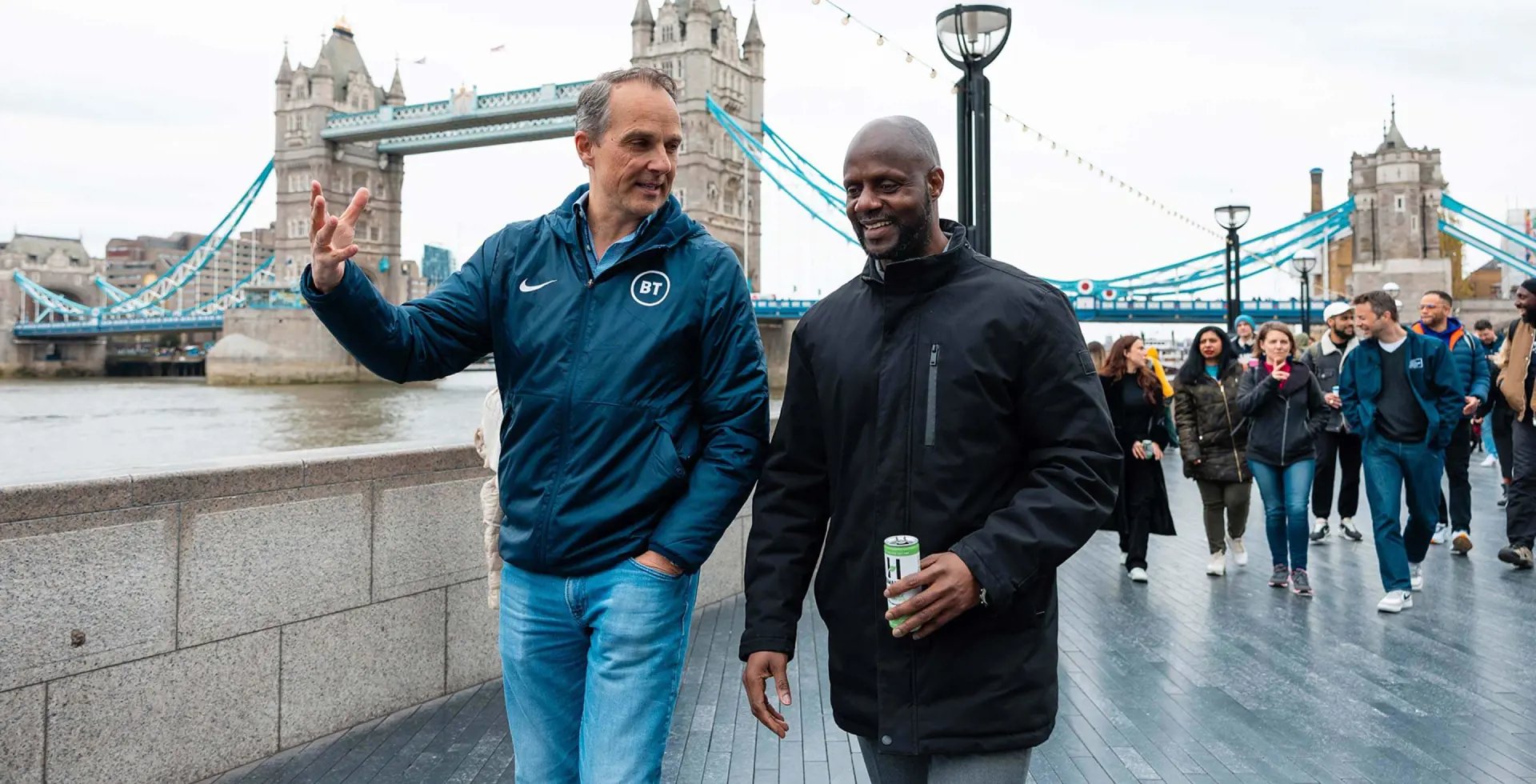 BT Group is one of the world's leading connectivity services providers. The solutions they sell are integral to modern lives, businesses and communities in the UK and across the world.
Our Role
Reporting
Digital
Presentations
Sustainability
Moving Image
Challenge
The technological revolution is changing the way we live, work and communicate. Standing still isn't an option. To survive, businesses must keep pace with change. But to really thrive, businesses must lead it, in the right way. BT are at the very heart of this transformation, a position that holds great responsibility. How do you communicate a complex, long-term modernisation of a business and its influence on the nation?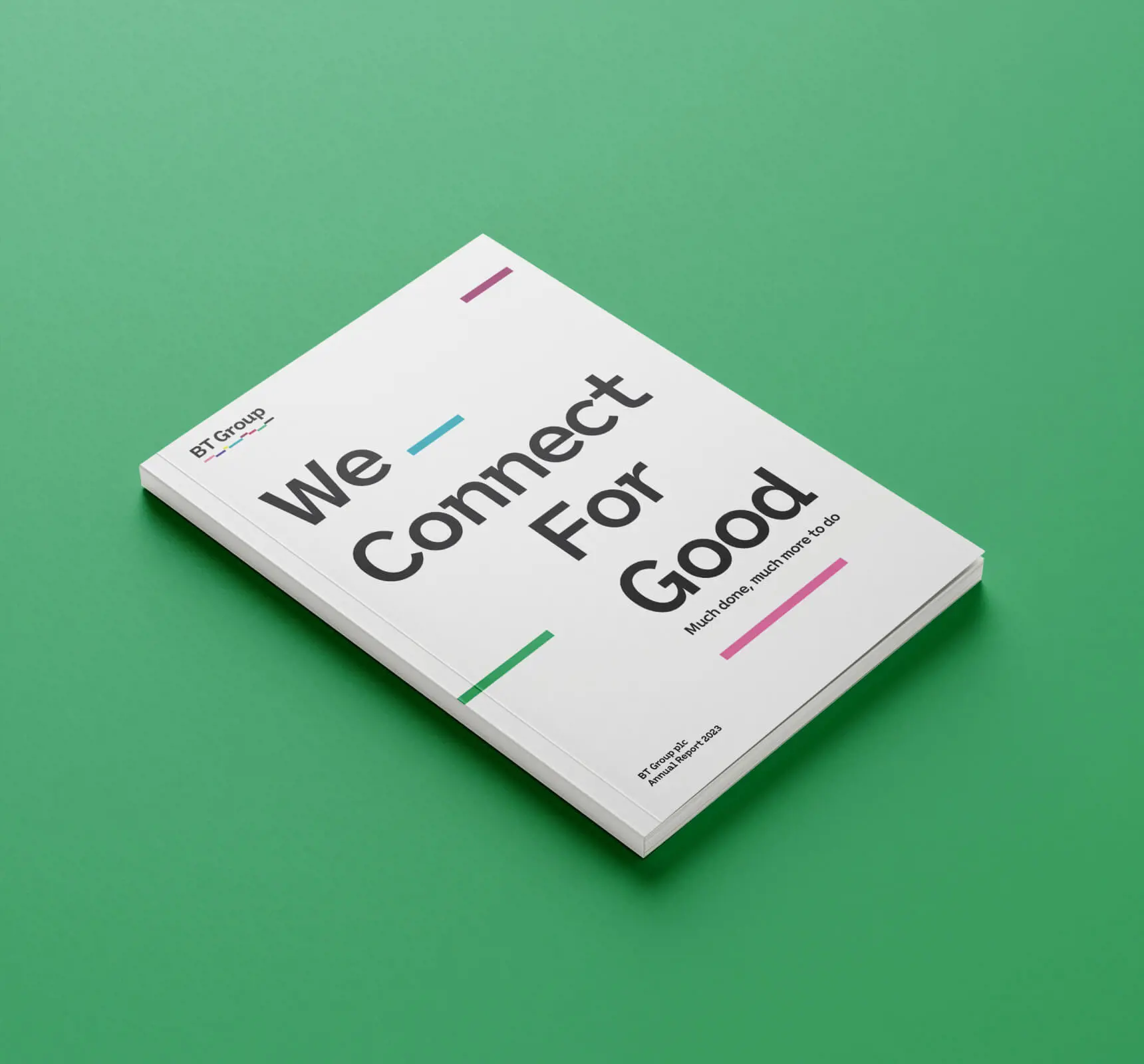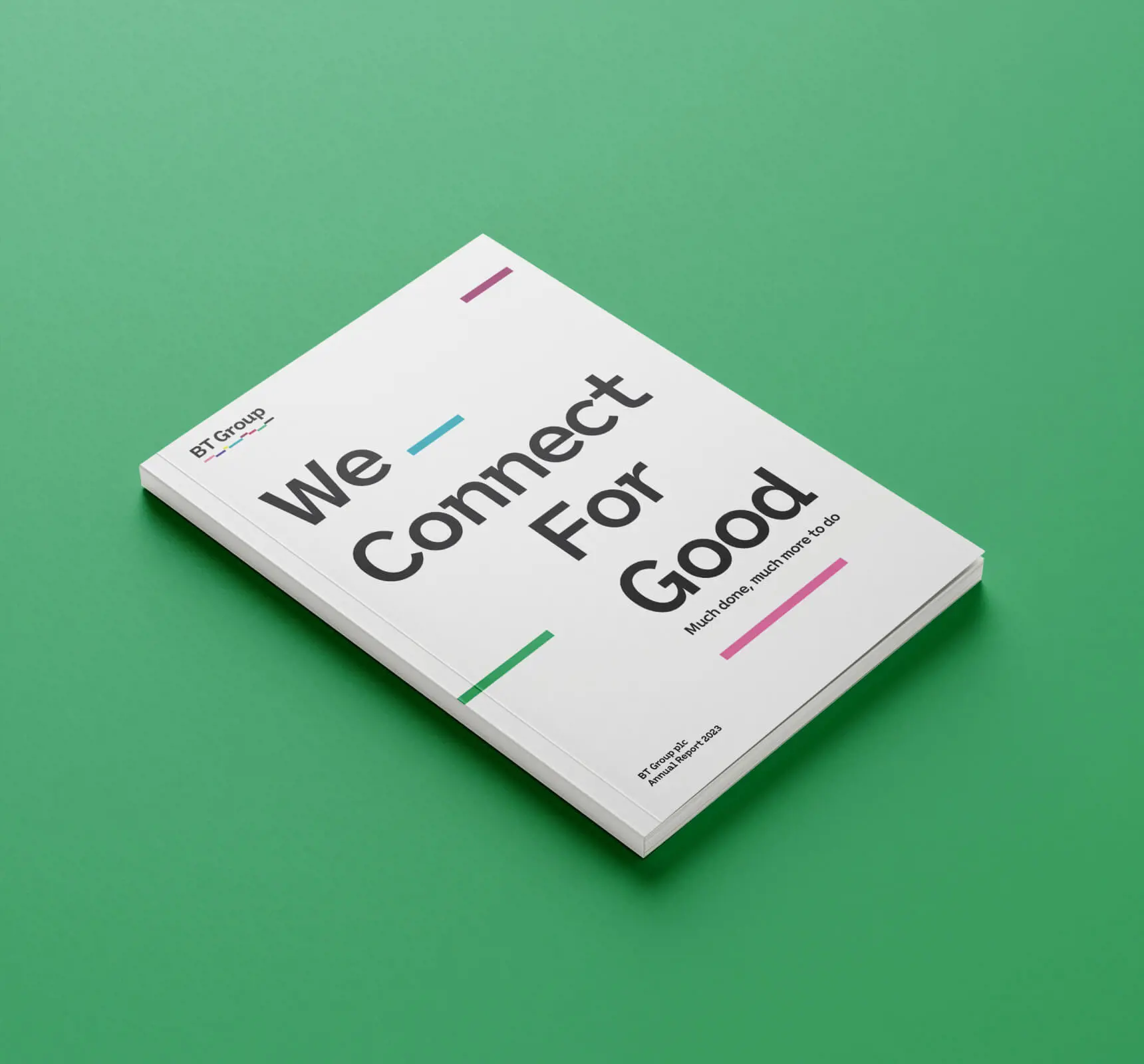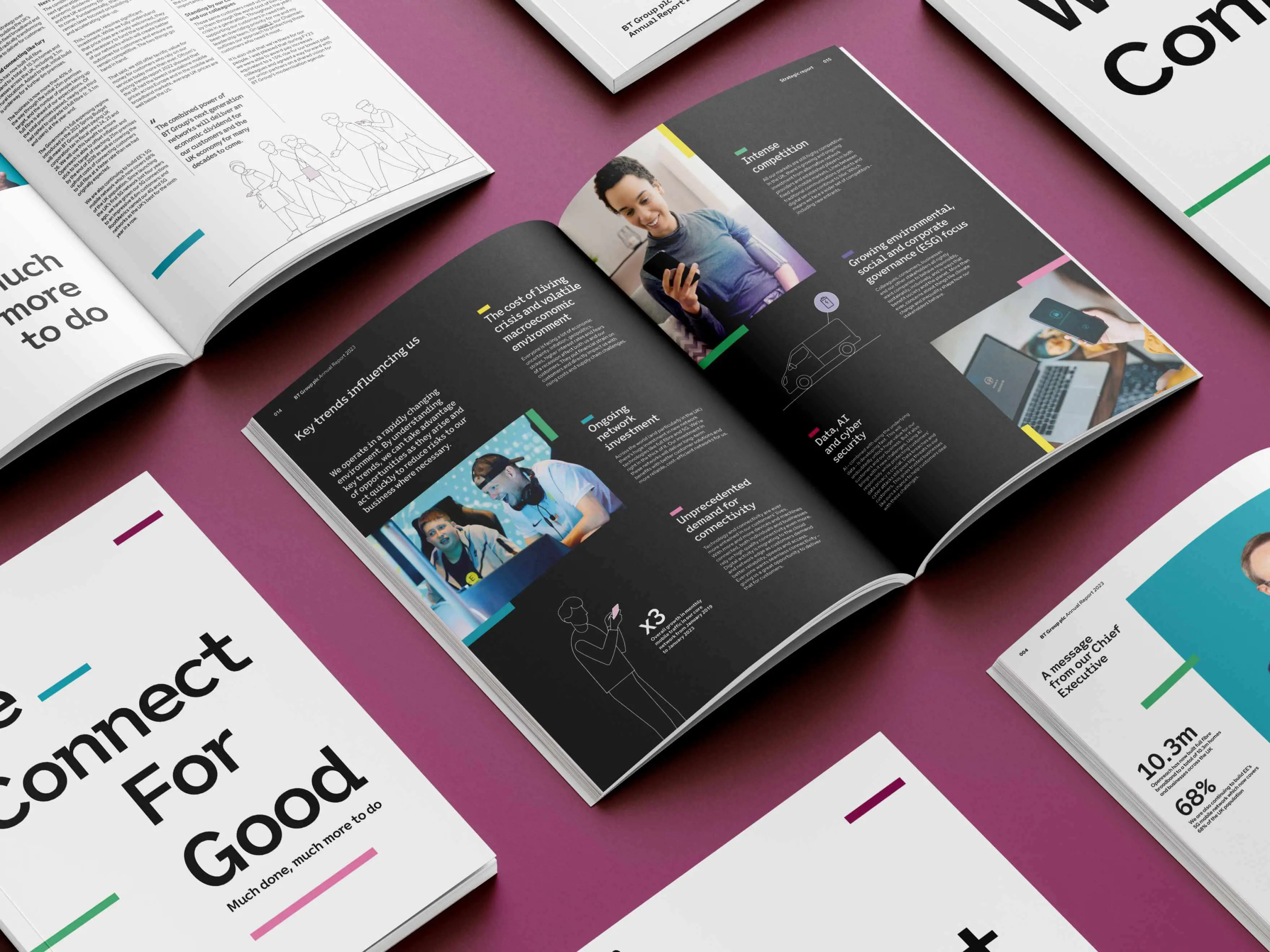 Response
Over the past seven years we've been working closely with the BT team to develop a best-in-class reporting suite. One that has built trust over the long-term, that clearly demonstrates the substantial transformation of the business and, shows the positive impact that has on its stakeholders. From award-winning online reporting, to purpose-led storytelling, we're continuously looking to improve and challenge the status-quo.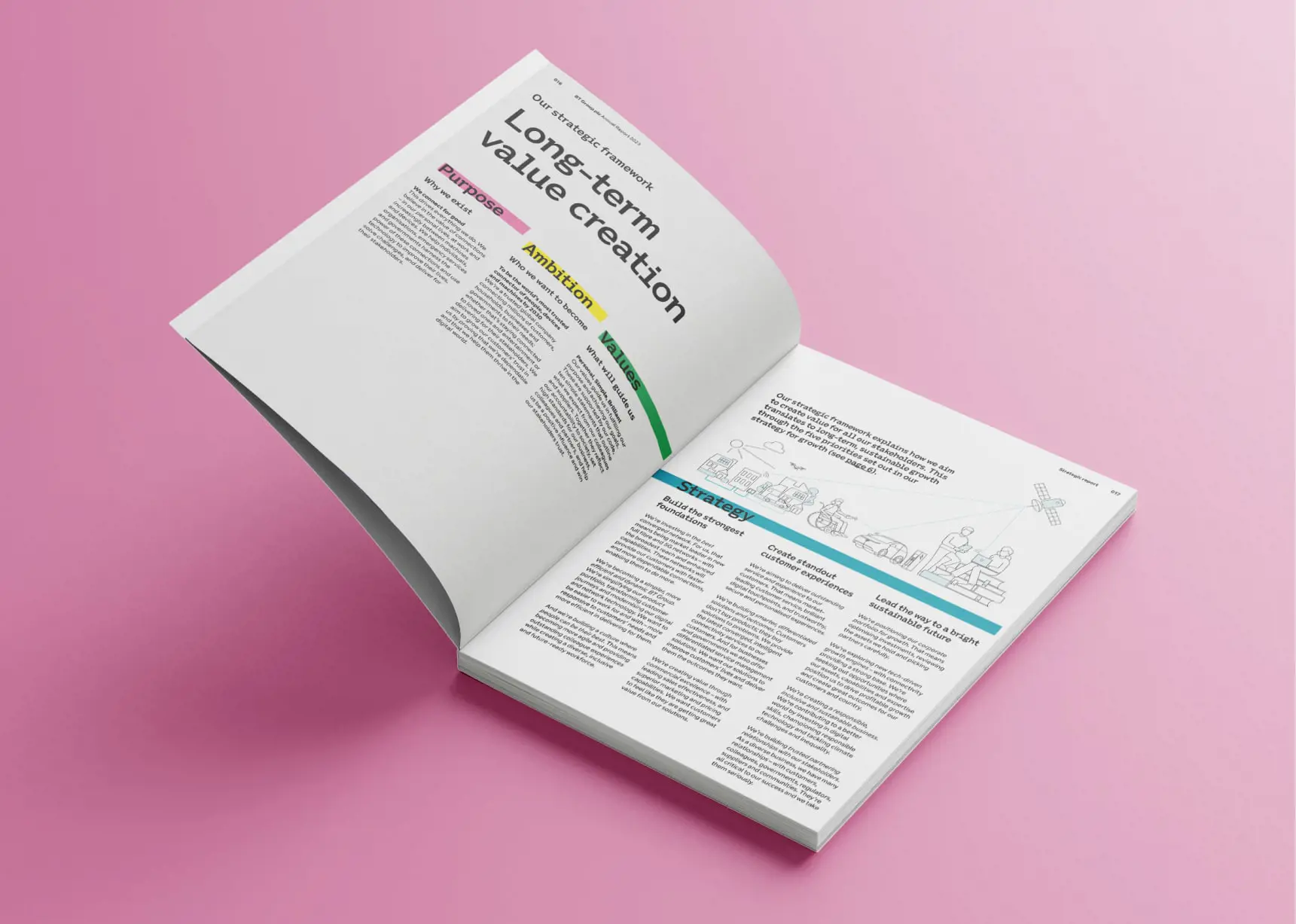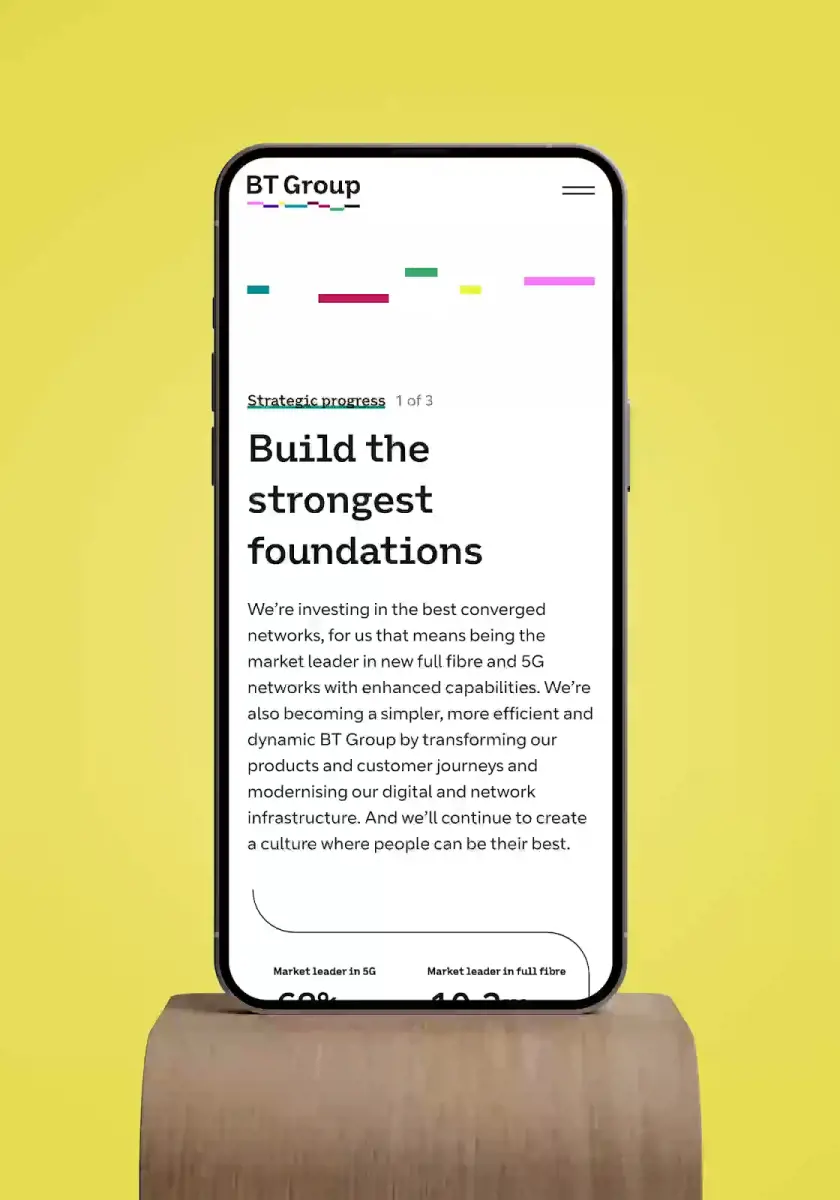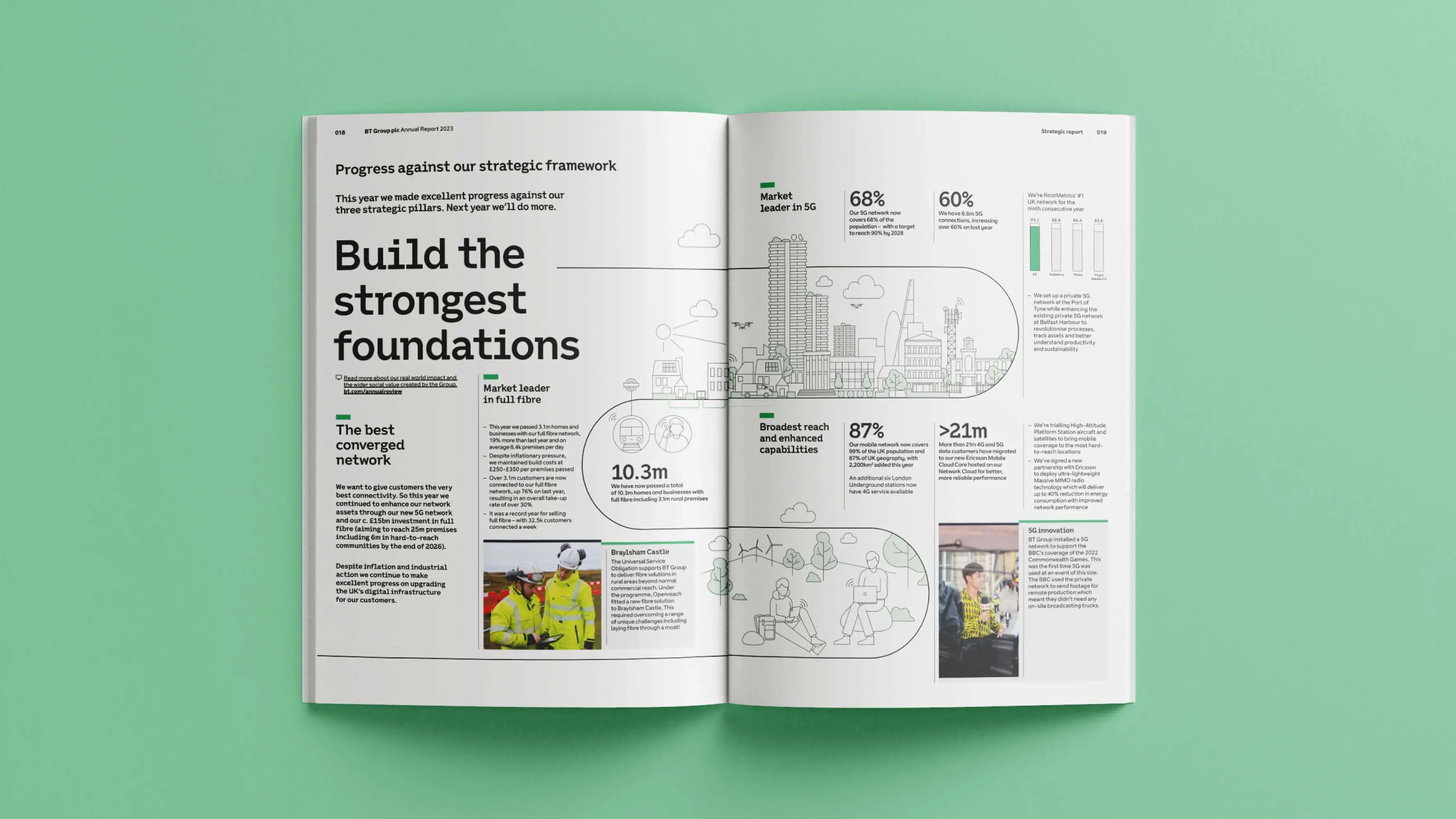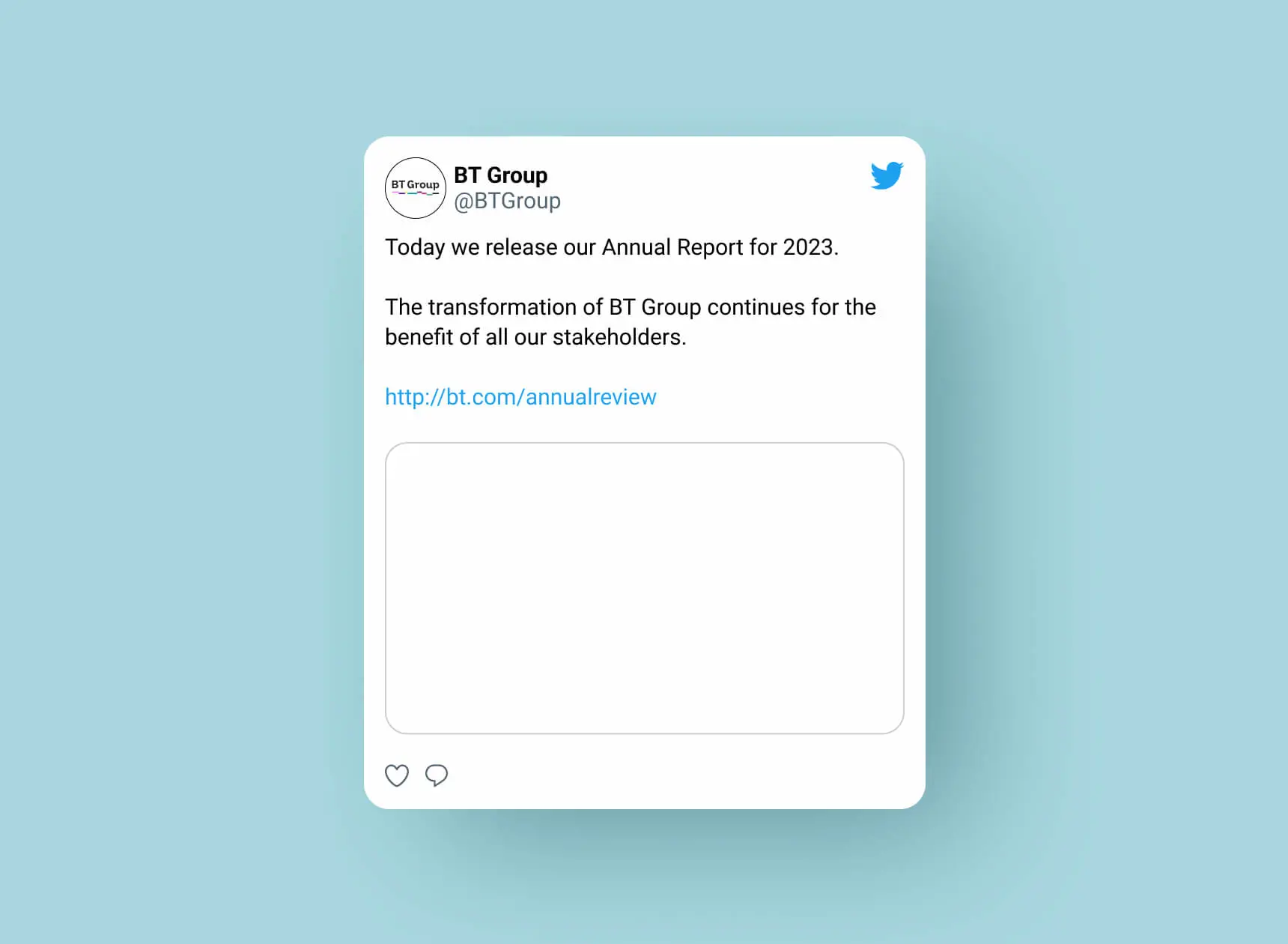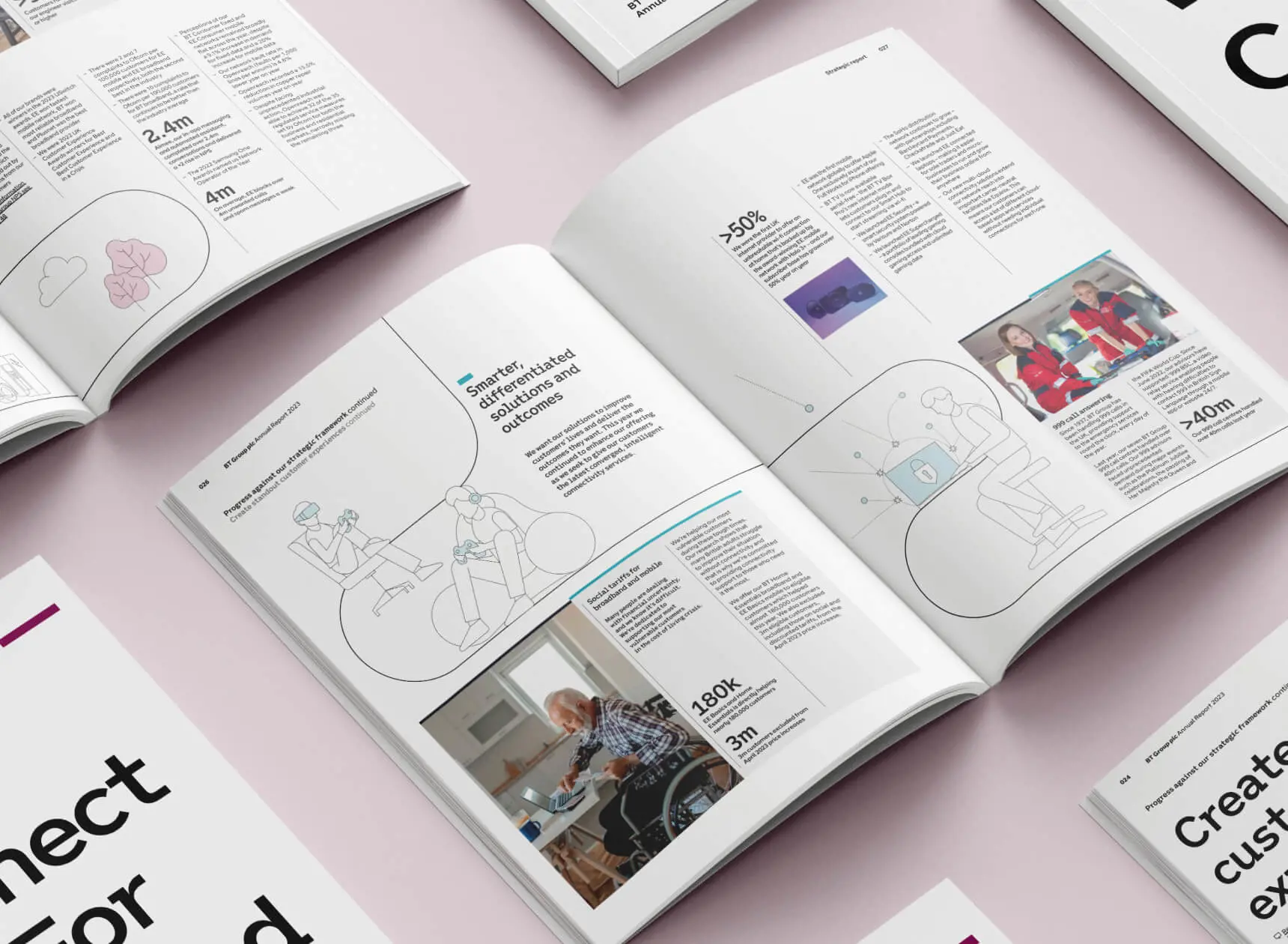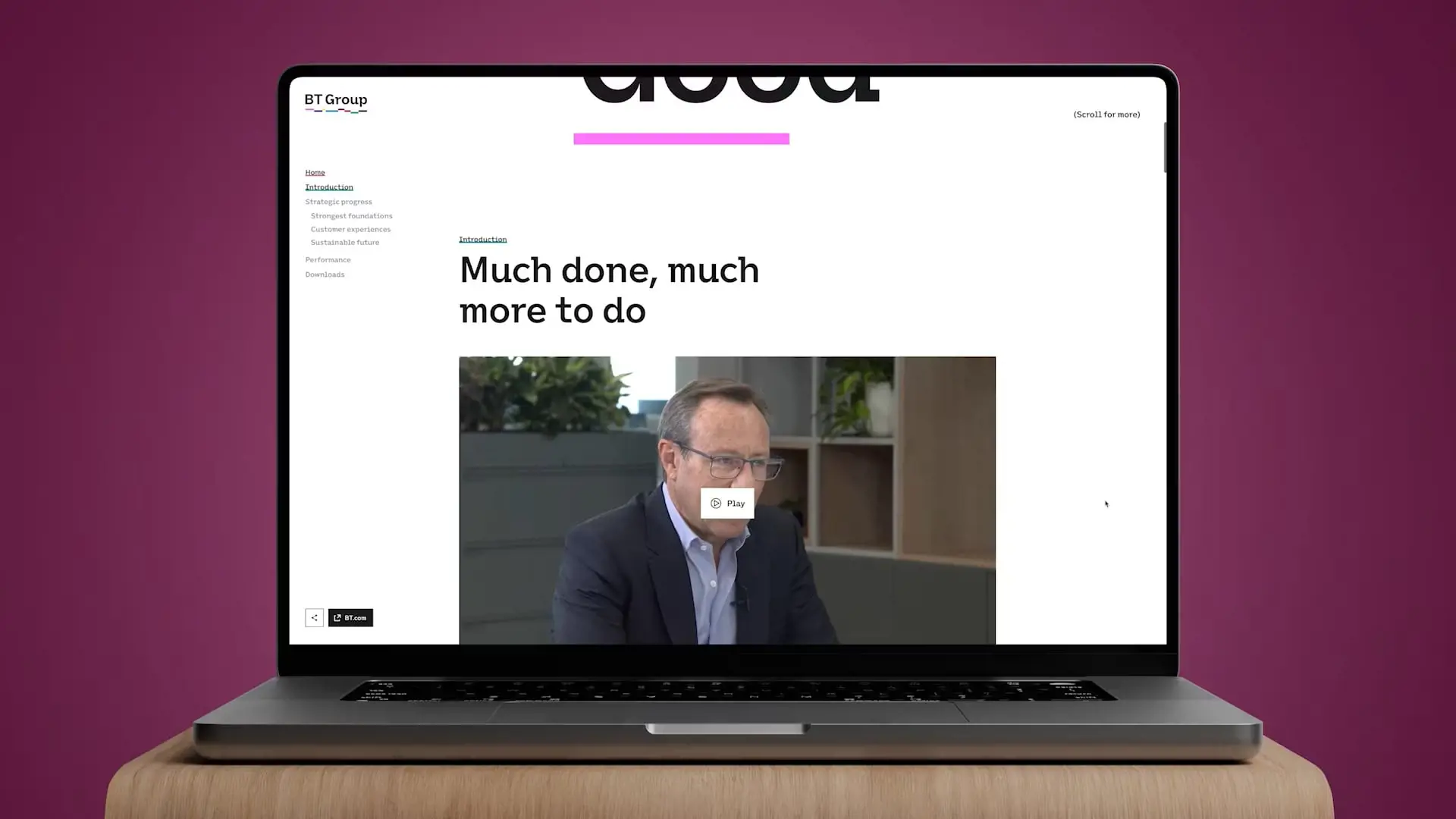 Results
increase in website users in 2023 vs 2022
more downloads in 2023 vs 2022
more engagement in 2023 vs 2022
It's a corker! Just when we thought it couldn't get any better, it did. An excellent showcase of the new BT Group brand and is a benchmark for our work going forward.