Our long-term relationship with the BBC, with the same core team that was with them from the start, helps us to create, produce and advise on reports demonstrating that it's a broadcaster fit for the future.
Challenge
Today, the BBC's role has never been important: providing impartial, impactful content and services that are freely available, and for the good of all. So its reporting suite is a vital opportunity to show that it's delivering on the cultural, social and economic benefits of public service broadcasting.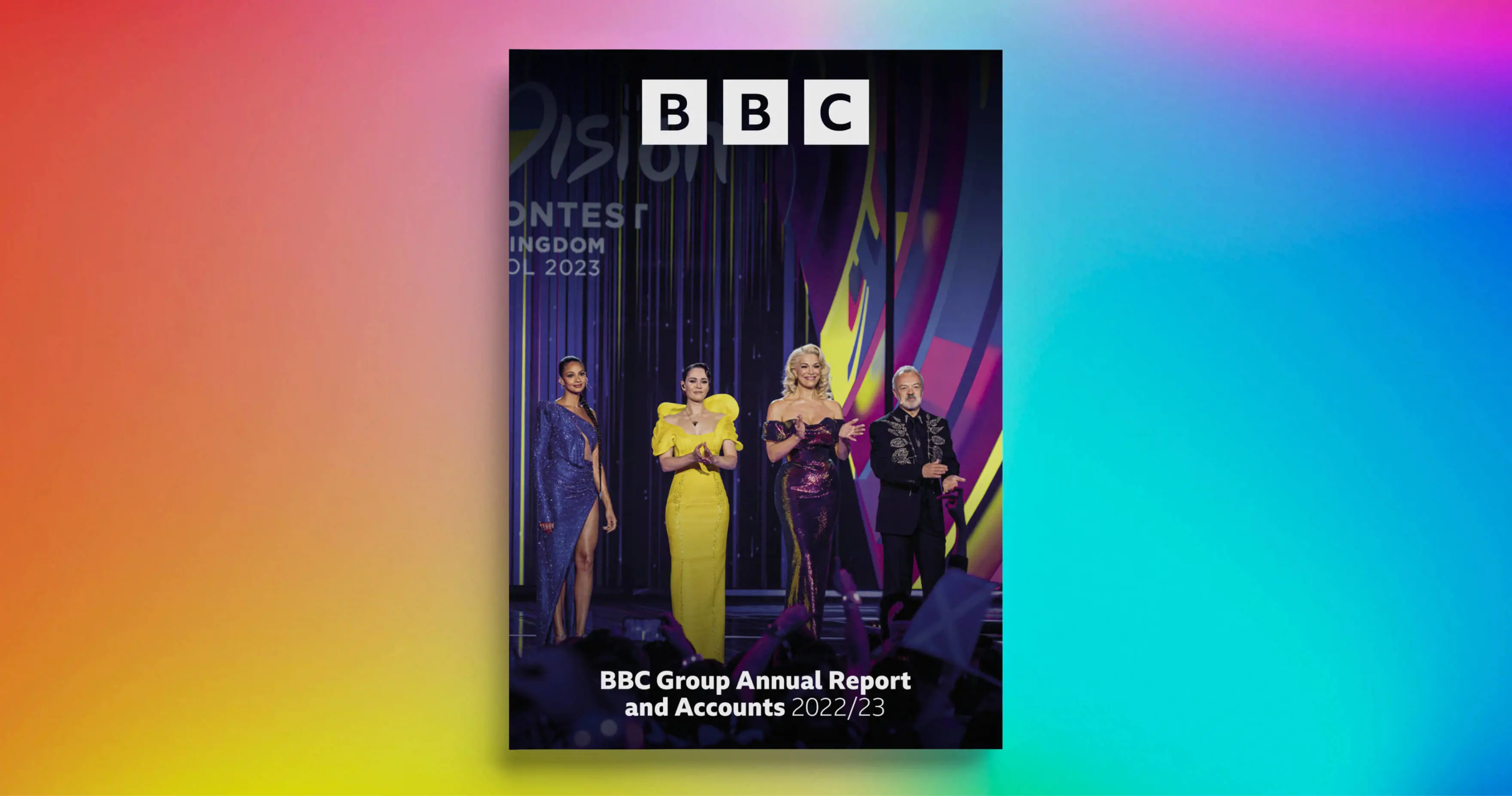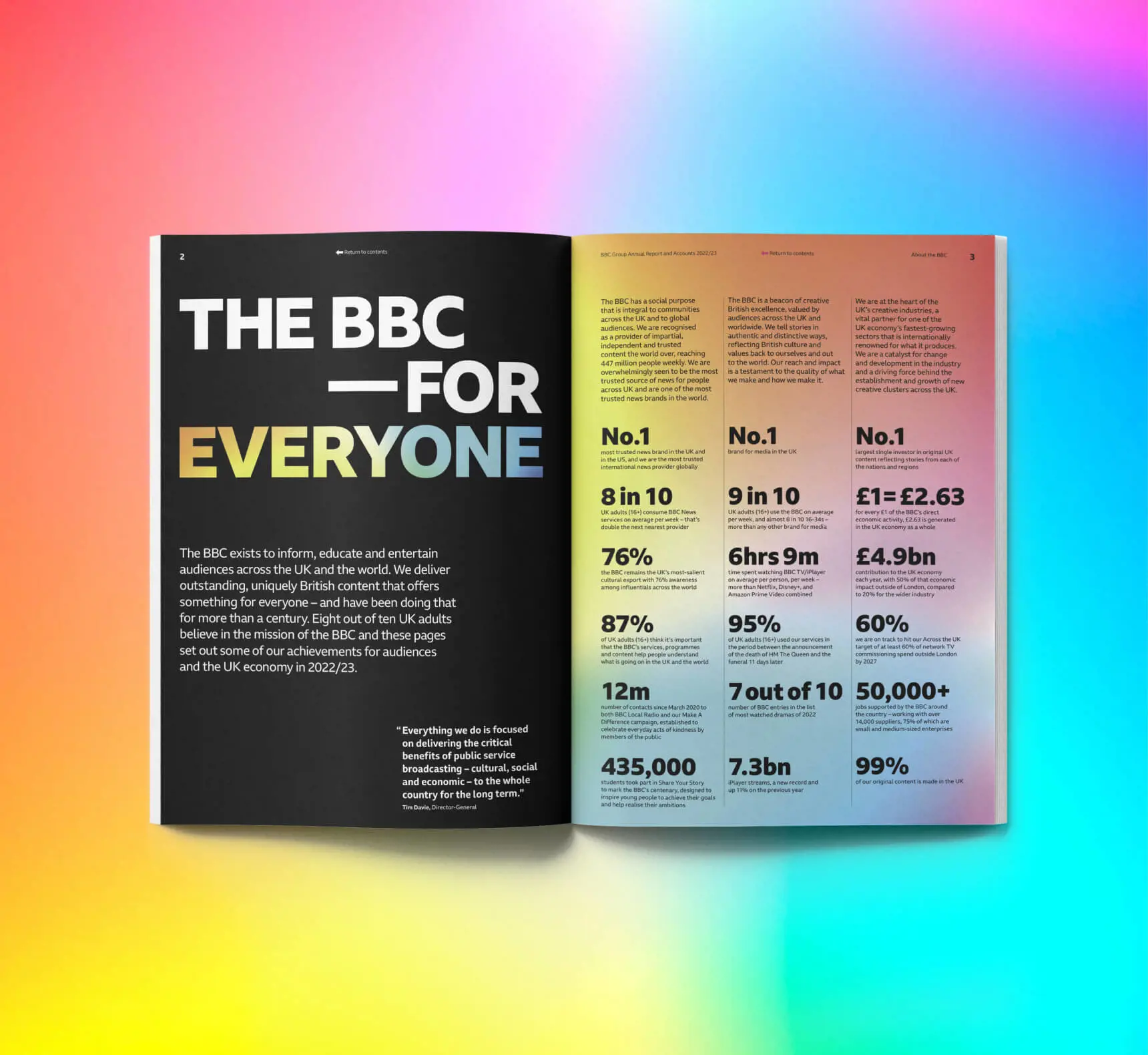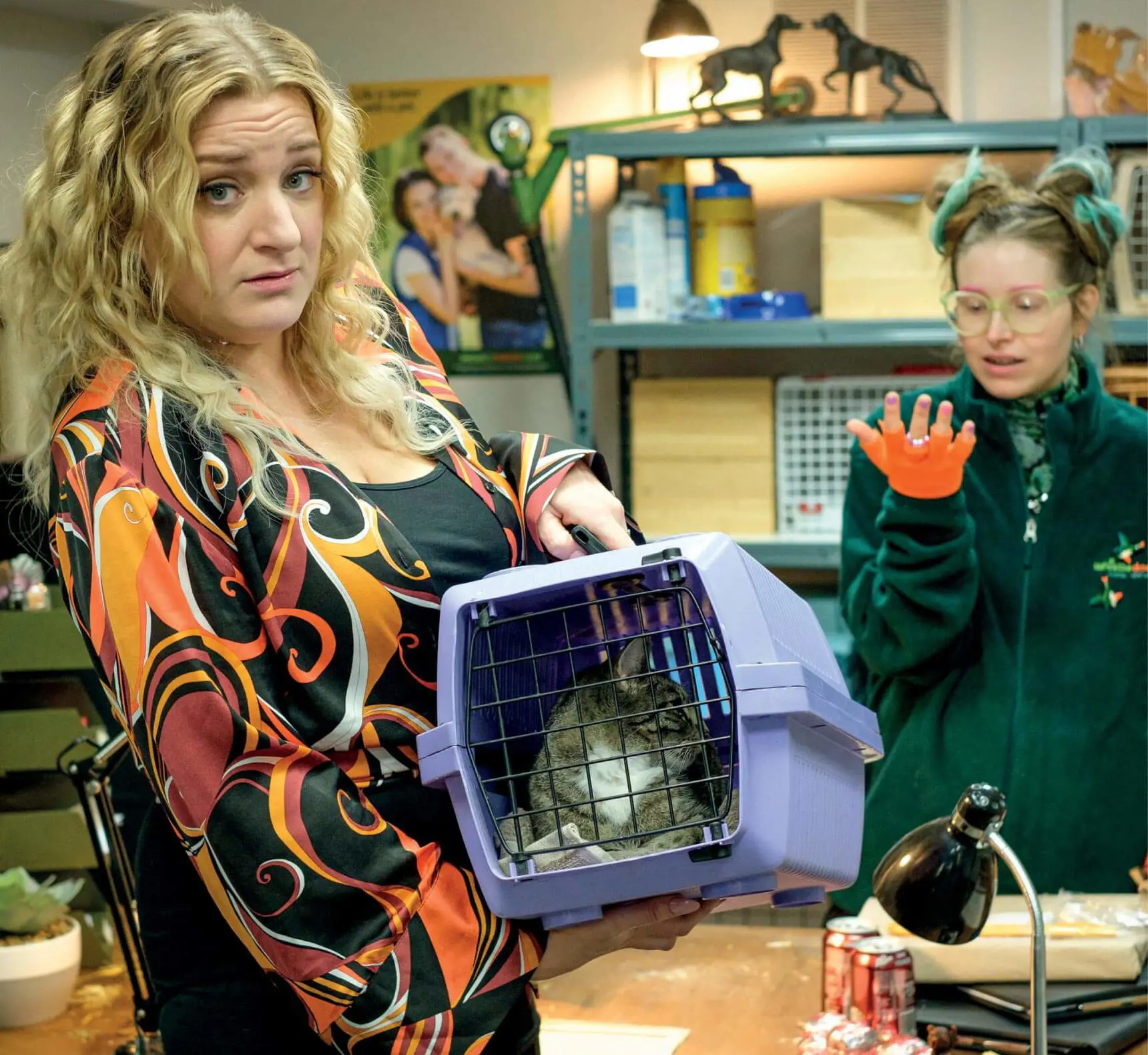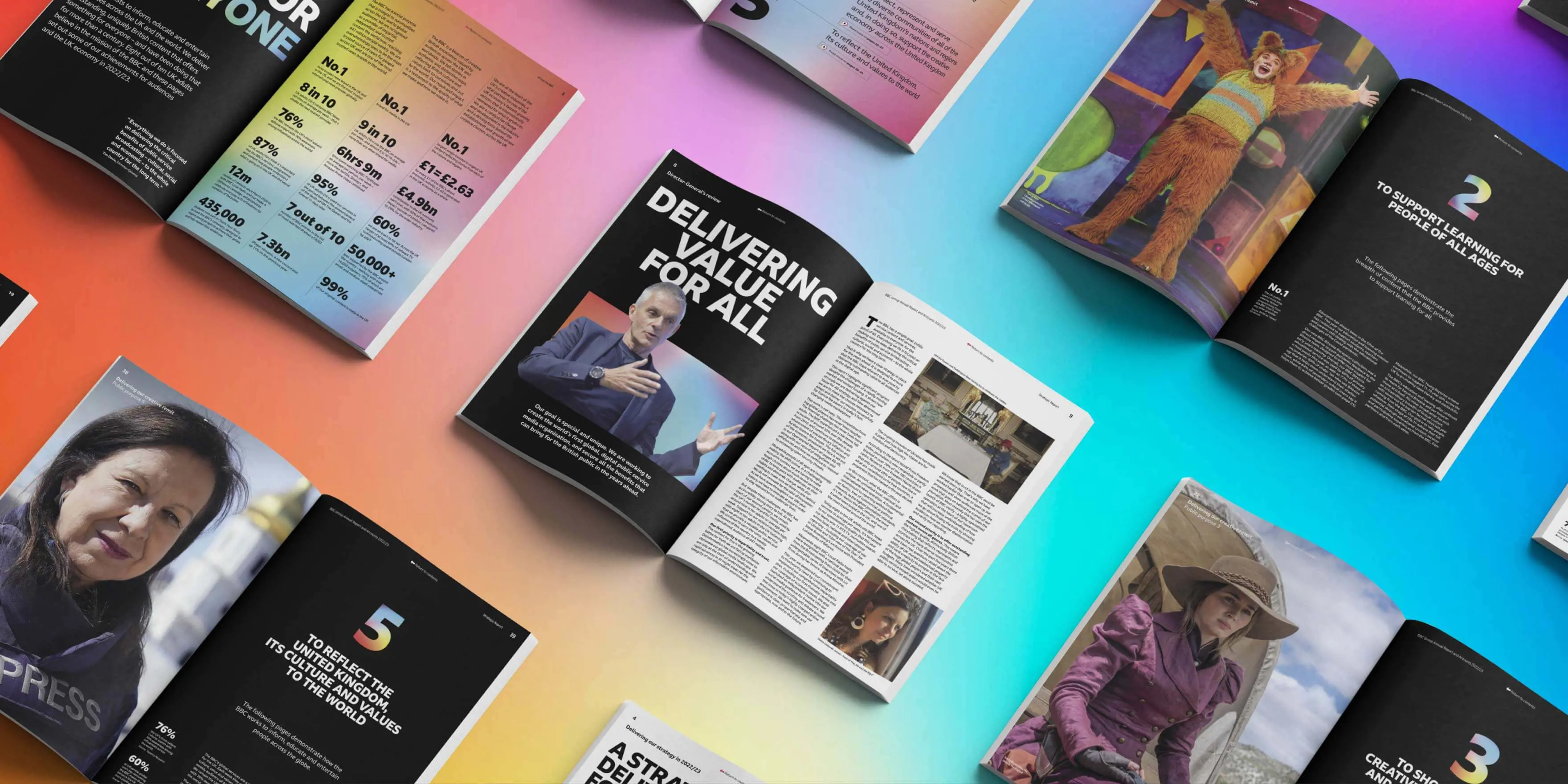 Response
For the last several years, we've created the BBC's Annual Report, the backbone of its reporting suite, as well as related publications like its Diversity Commissioning Code of Practice report, Equality Information Report, and Commissioning Supply Report.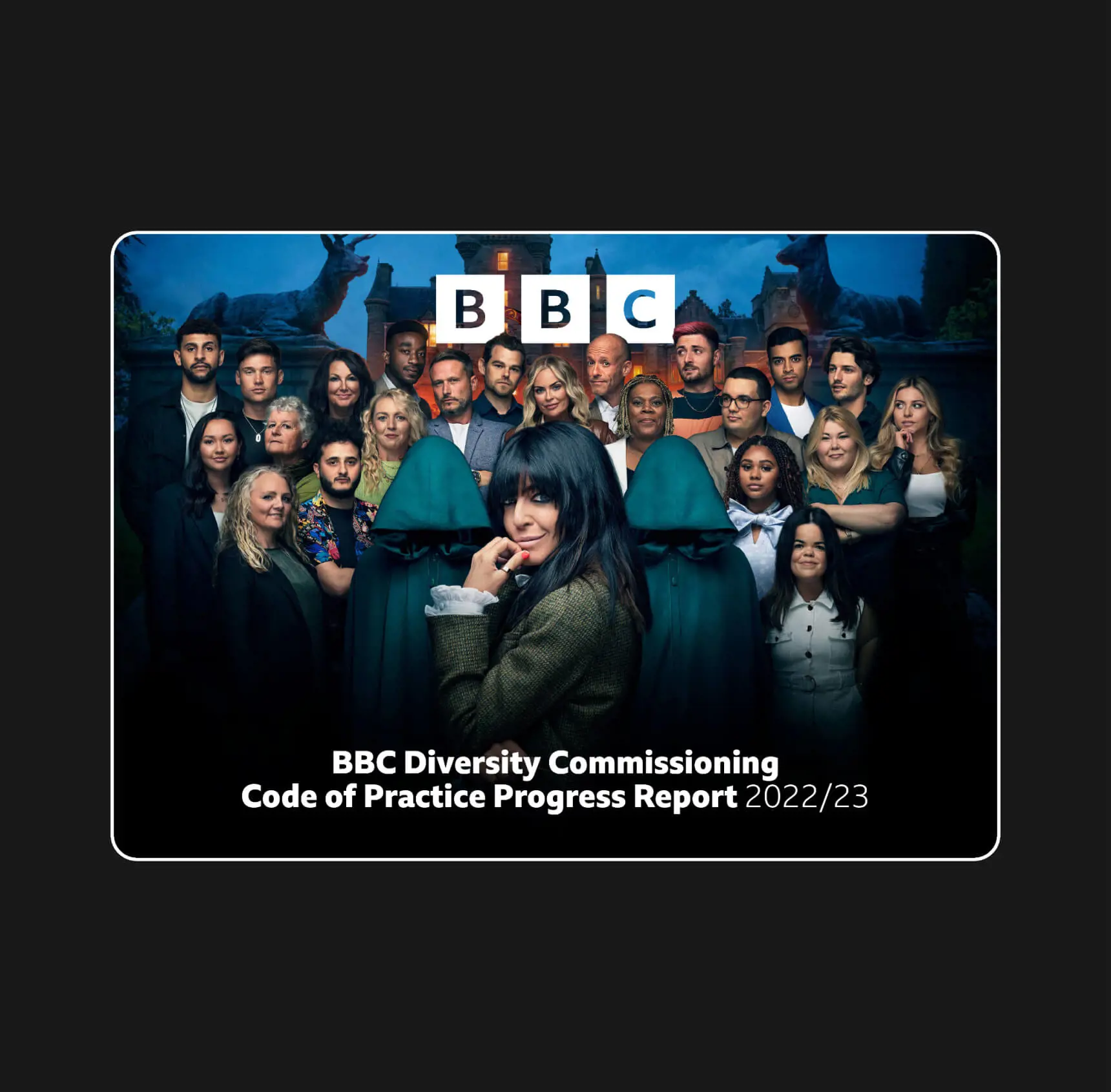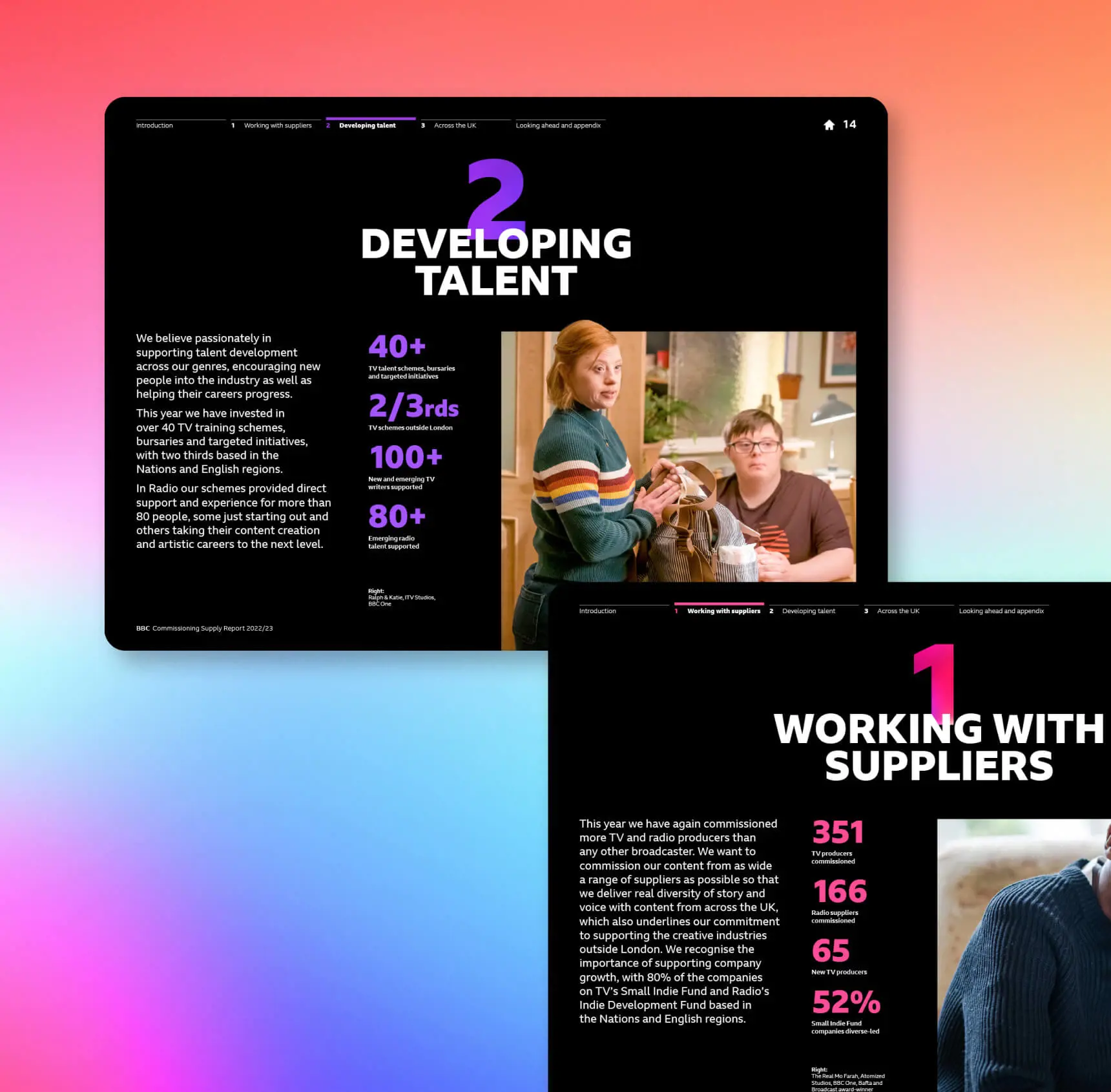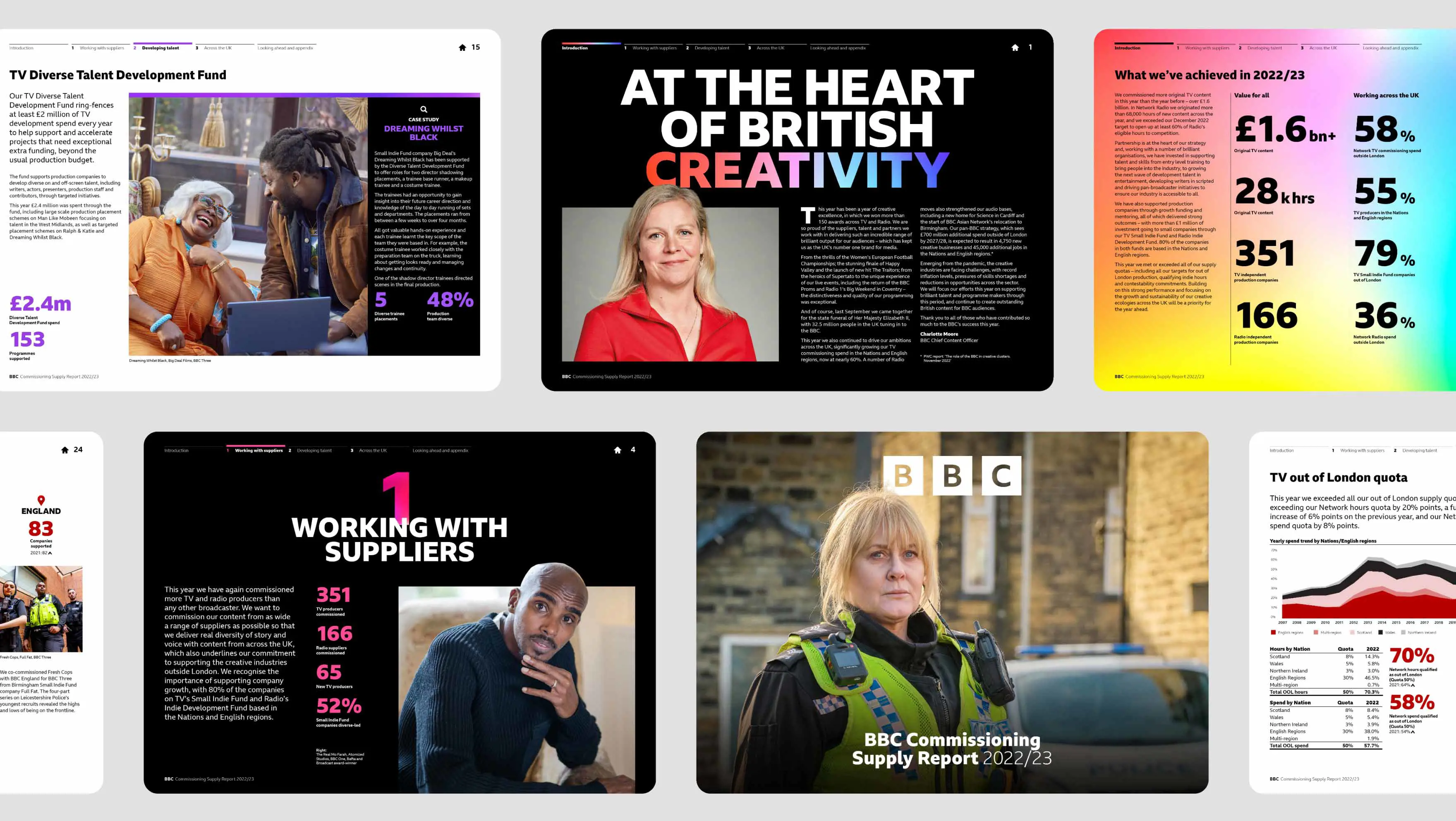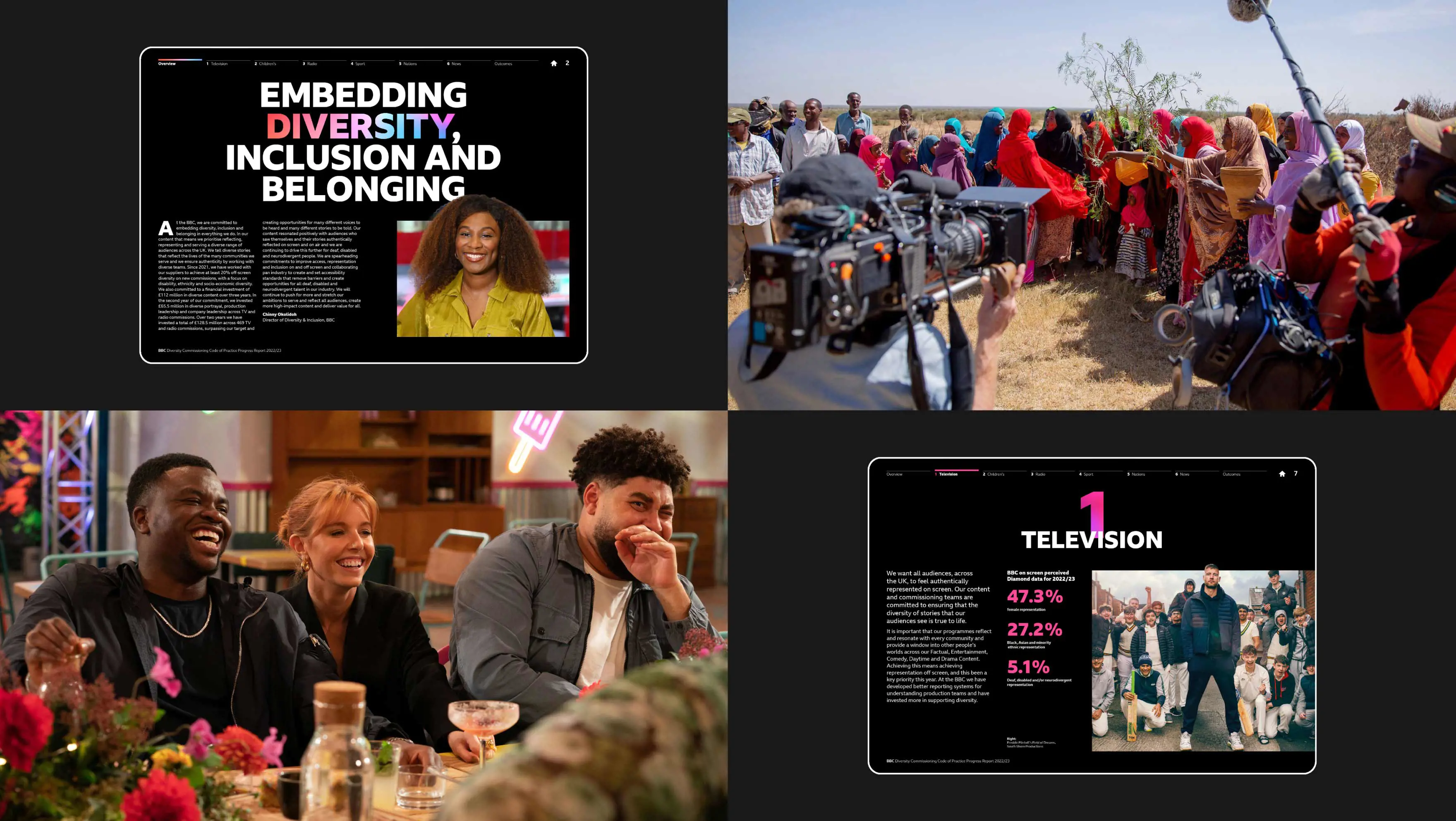 Results
Each report has its own personality and is carefully tailored to its audience, but shares certain graphic elements. This helps to create a joined-up, intuitive read across the reporting suite, and a consistent voice of the BBC, which captures its promise to 'Inform, Educate and Entertain, for everyone'.
The whole team at Emperor show real passion and commitment to working with us on producing the BBC Annual Report and its related publications. It's always a huge pleasure working with them, and our relationship has gone from strength to strength since we started working together in 2017.