Publicly owned yet commercially funded, Channel 4's distinctive remit is to represent unheard voices, challenge with purpose and reinvent entertainment.
Challenge
After four decades of creative risk-taking within TV, streaming, social media and film, this year's report needed to focus on how Channel 4 can and does have an impact on life in the UK. As Britain's original influencers, the report's objective was to show the broadcaster's identity and focus.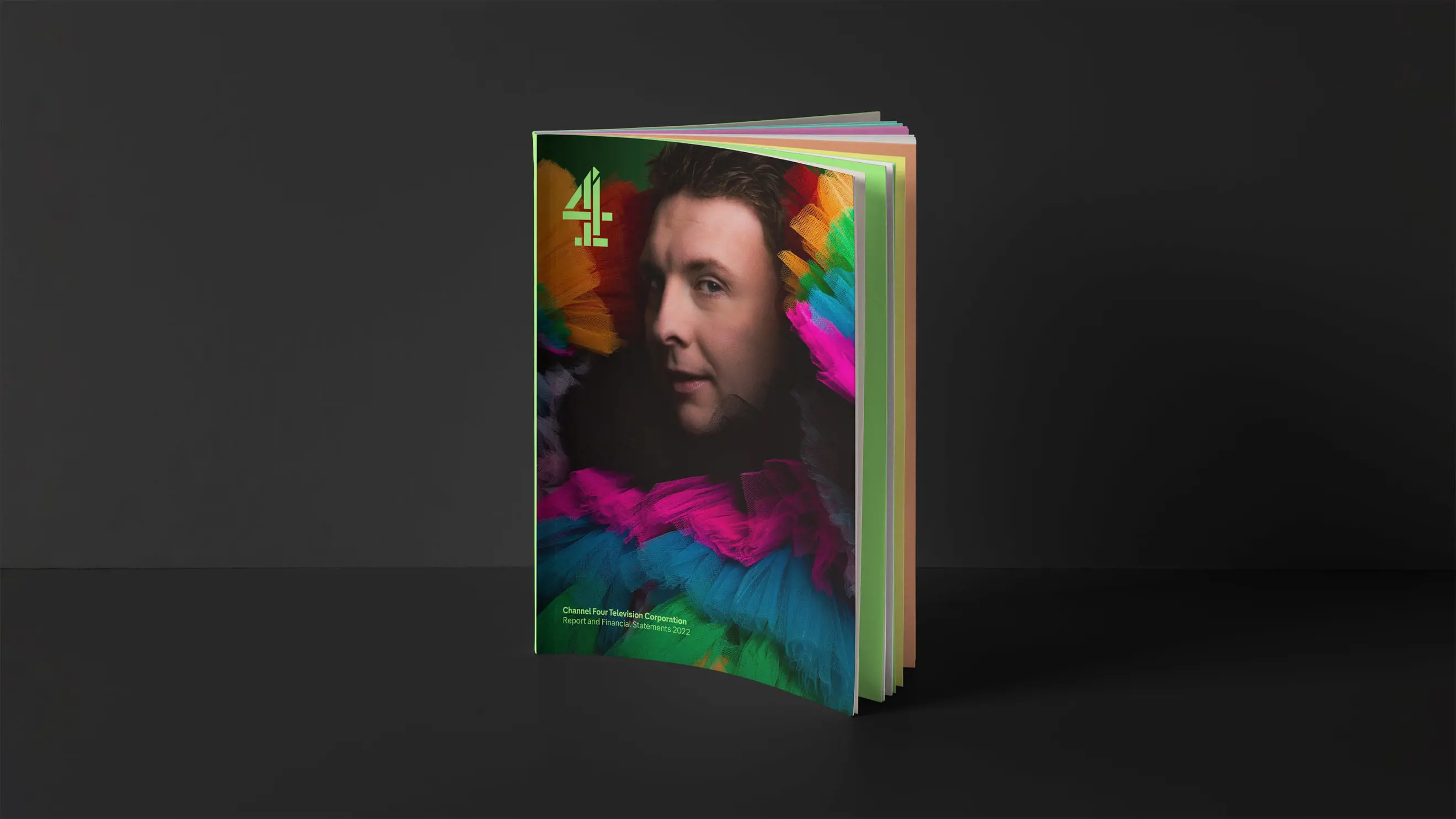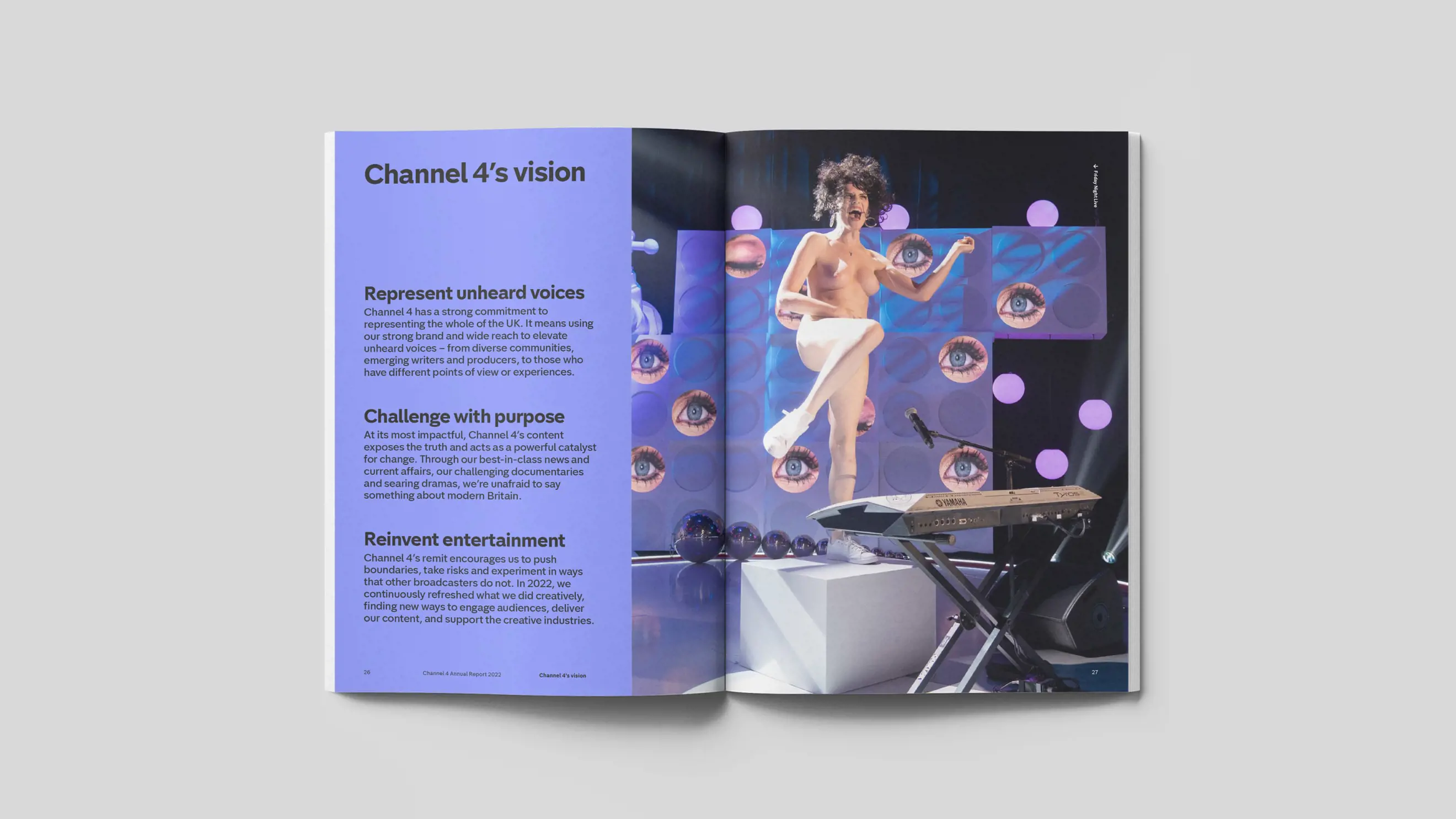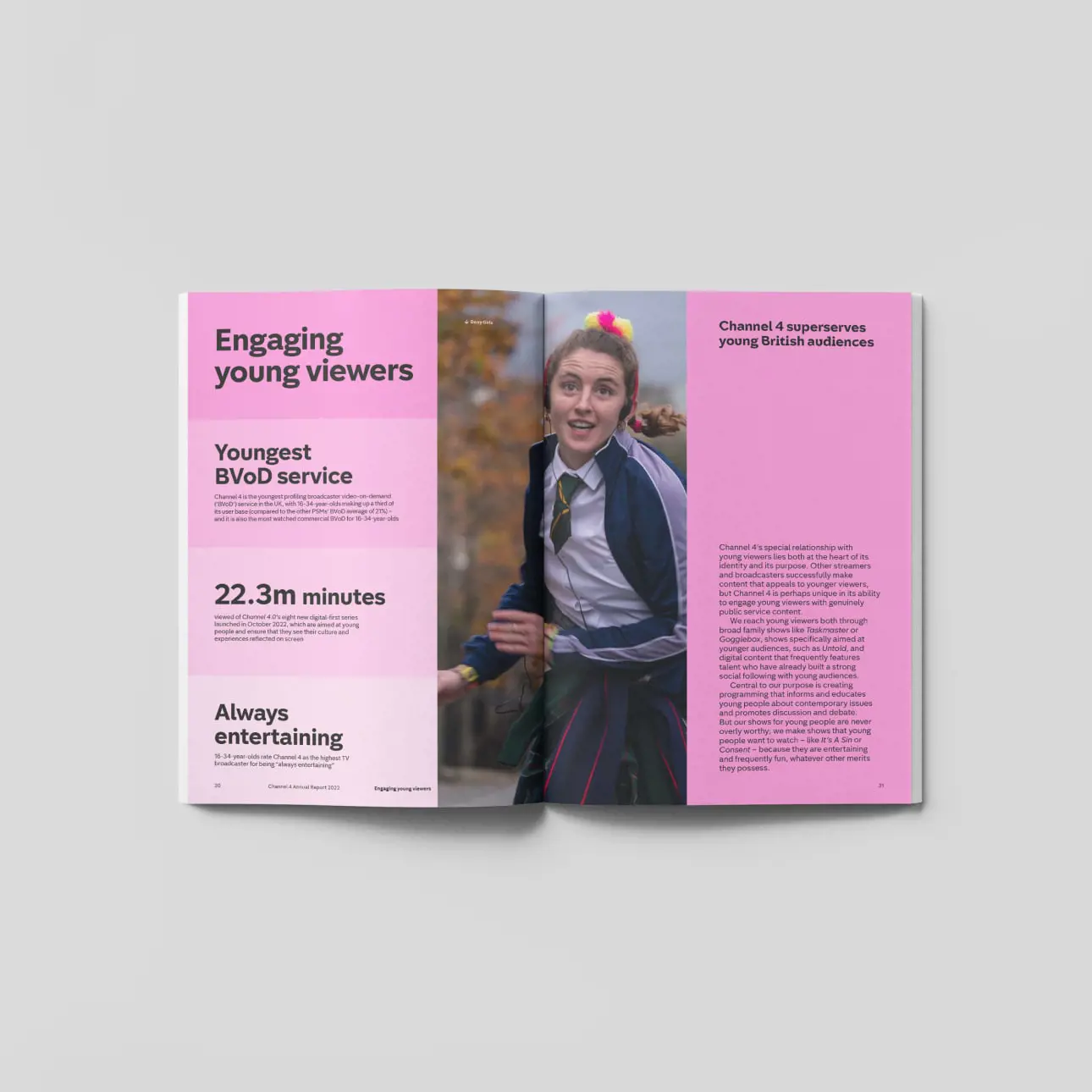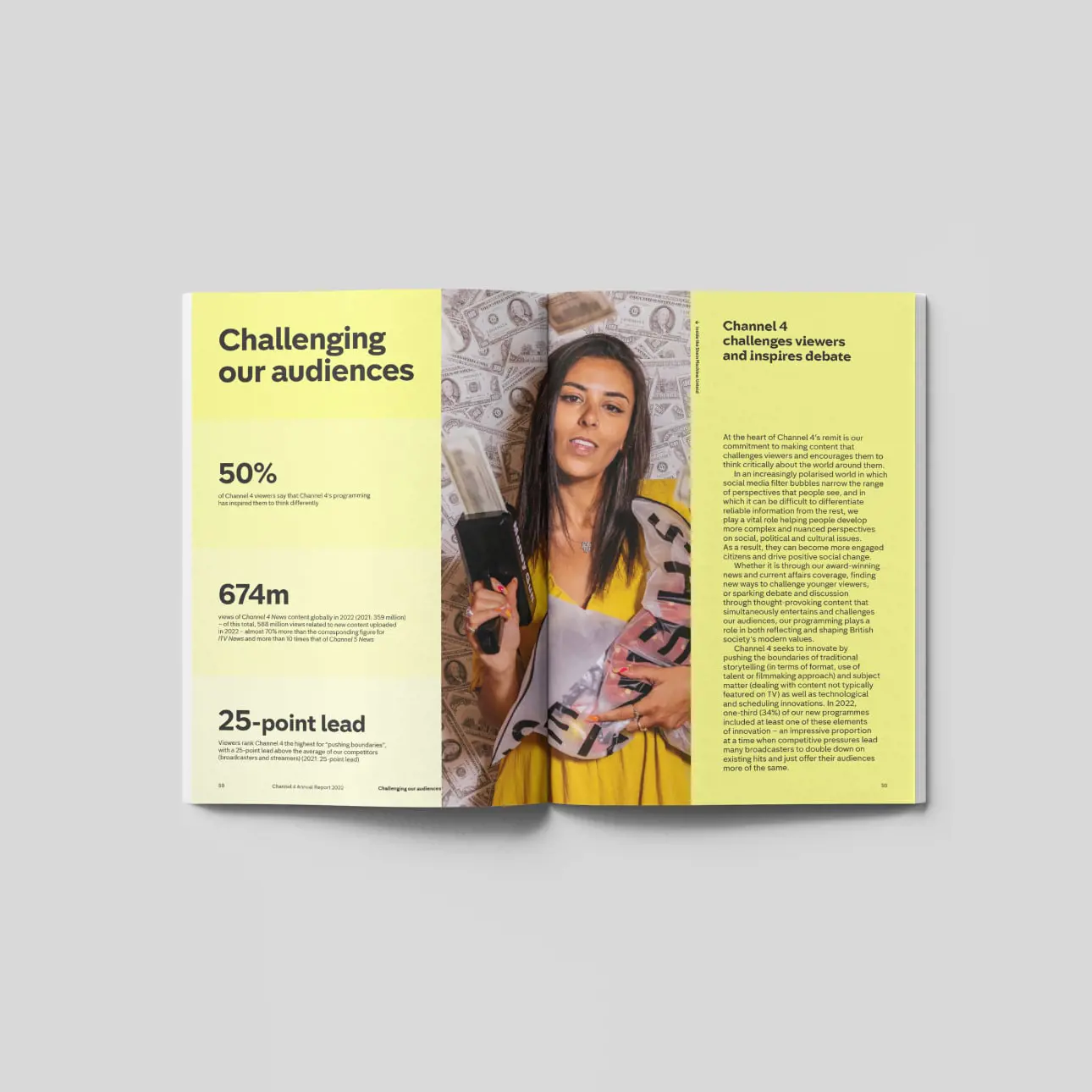 Response
The Channel 4 brand (and its sub-brands) may evolve, the medium may change, but it still stands for one simple, powerful, unifying idea: to be a disruptive, innovative force. We turned this disruptive force into a cohesive story in Channel 4's Annual Report, which showcases how it creates change through entertainment, making an impact across the UK. The report visually and narratively brings to life the diversity of programming and the impact that they have developed over the last 40 years.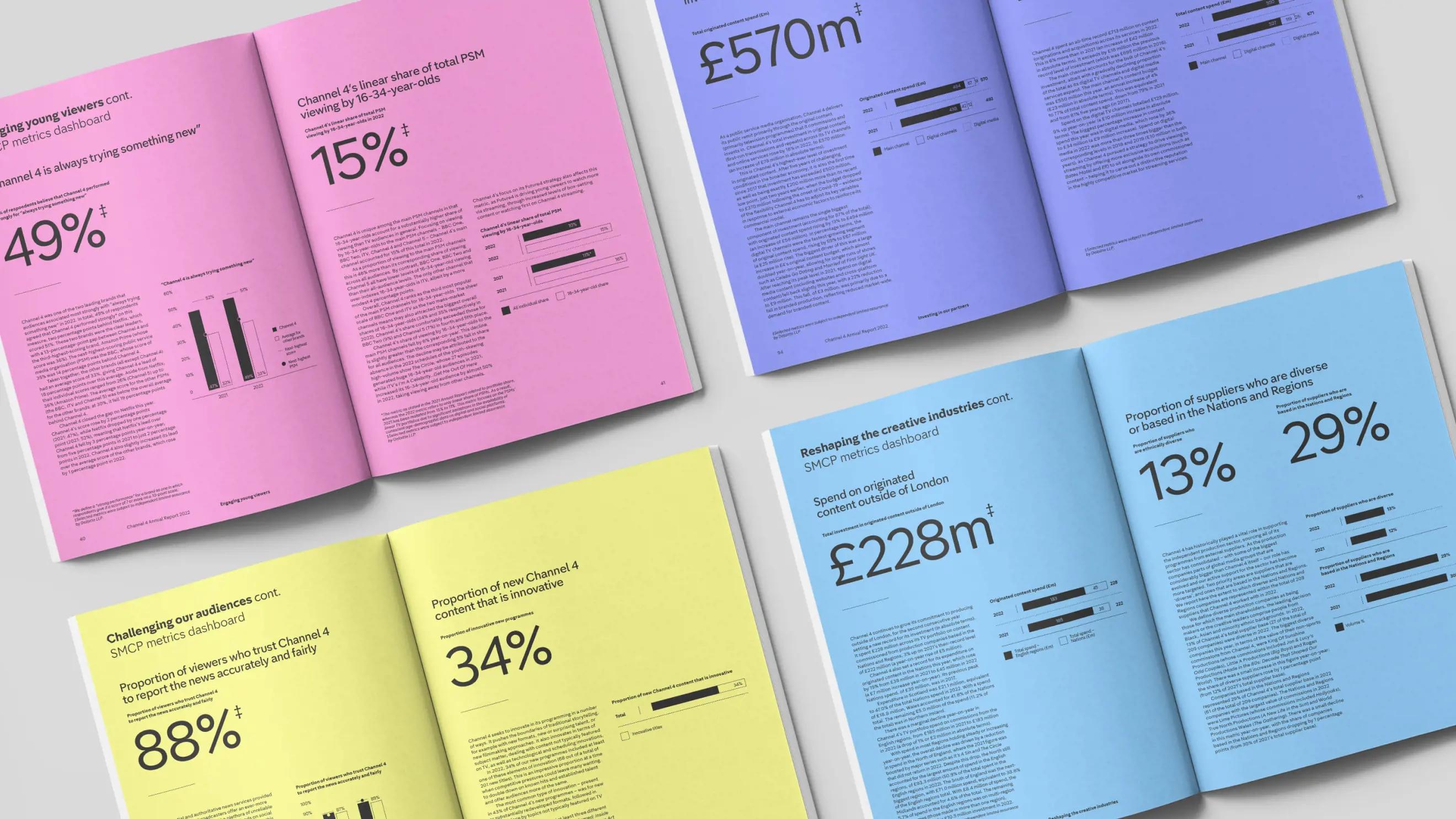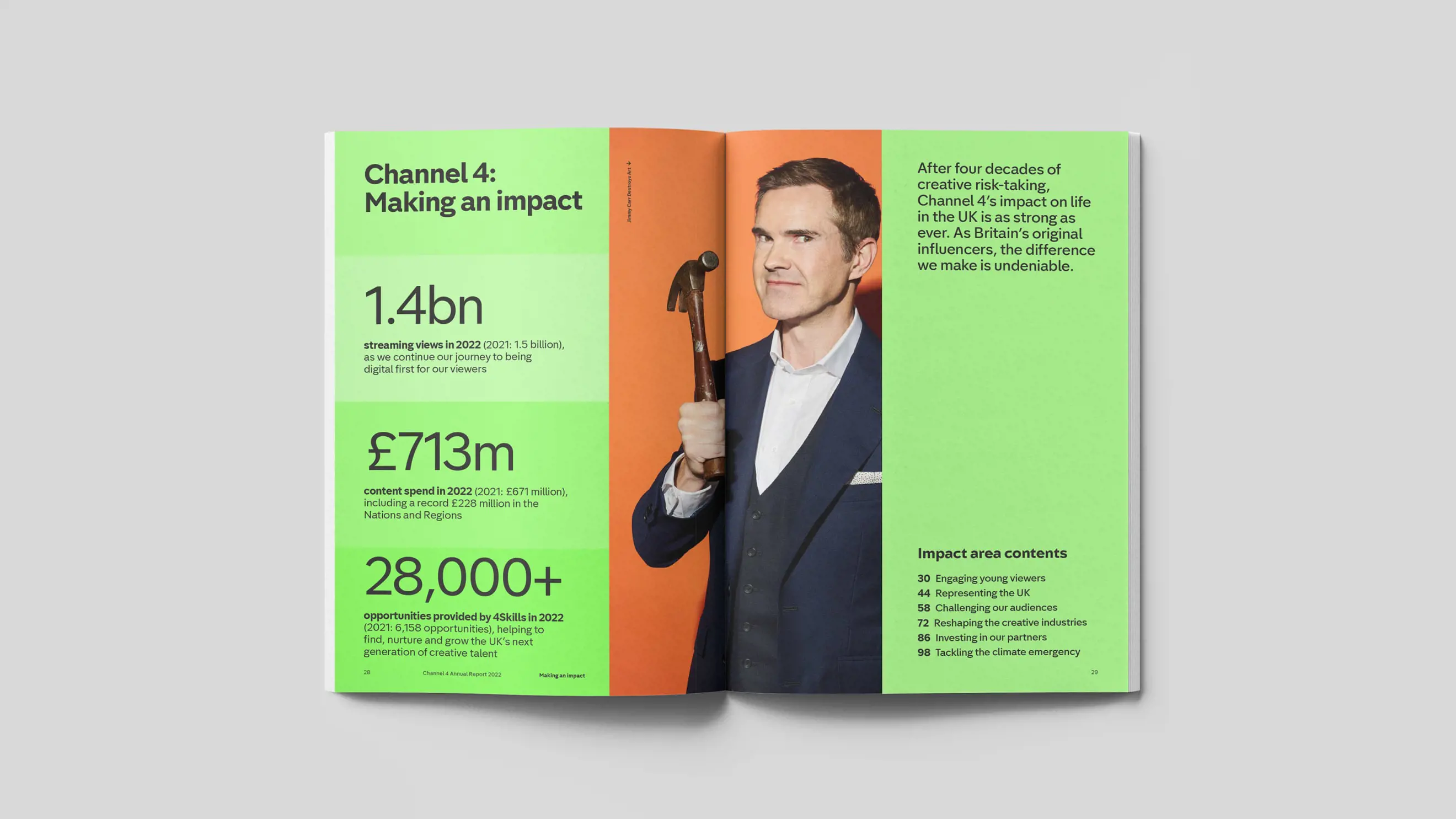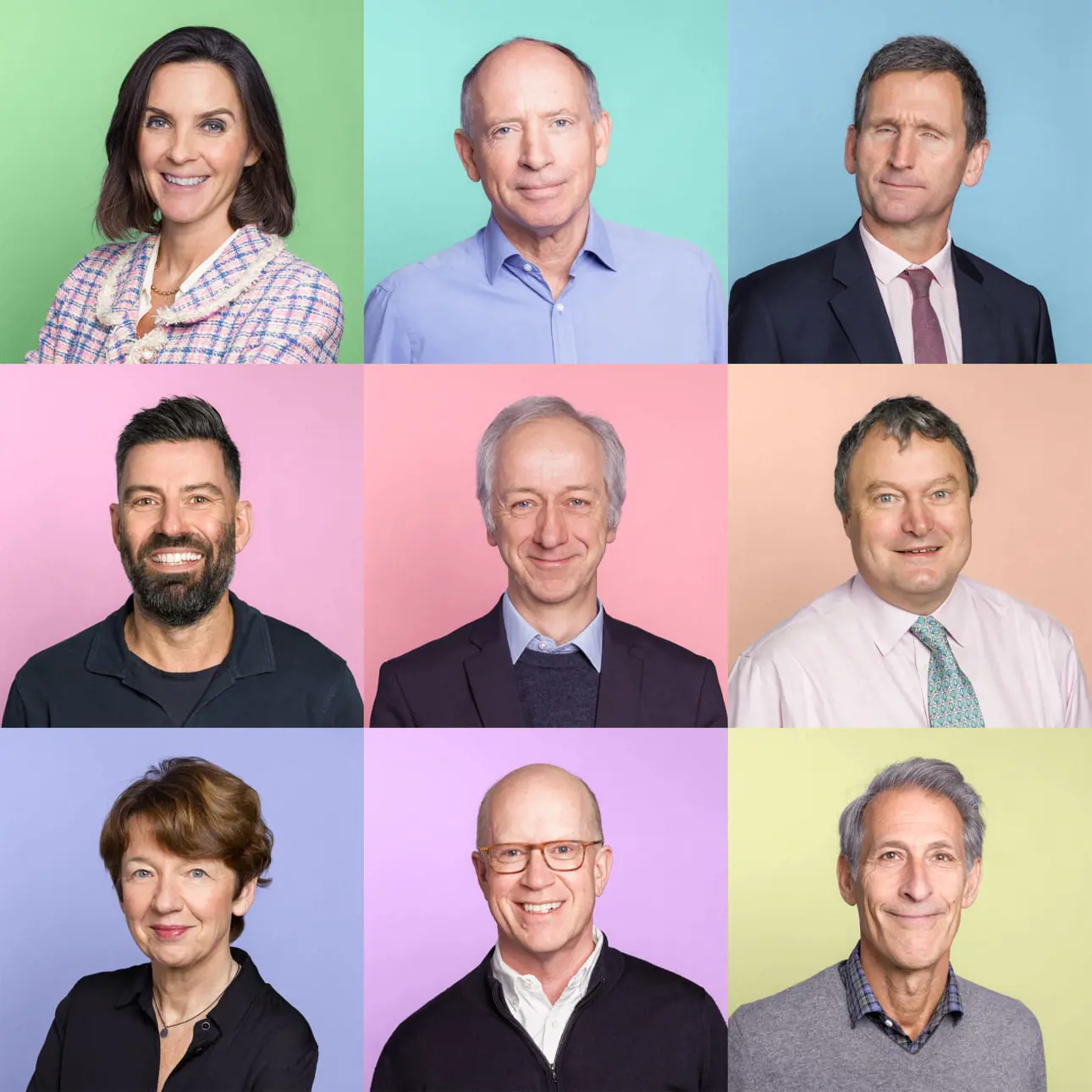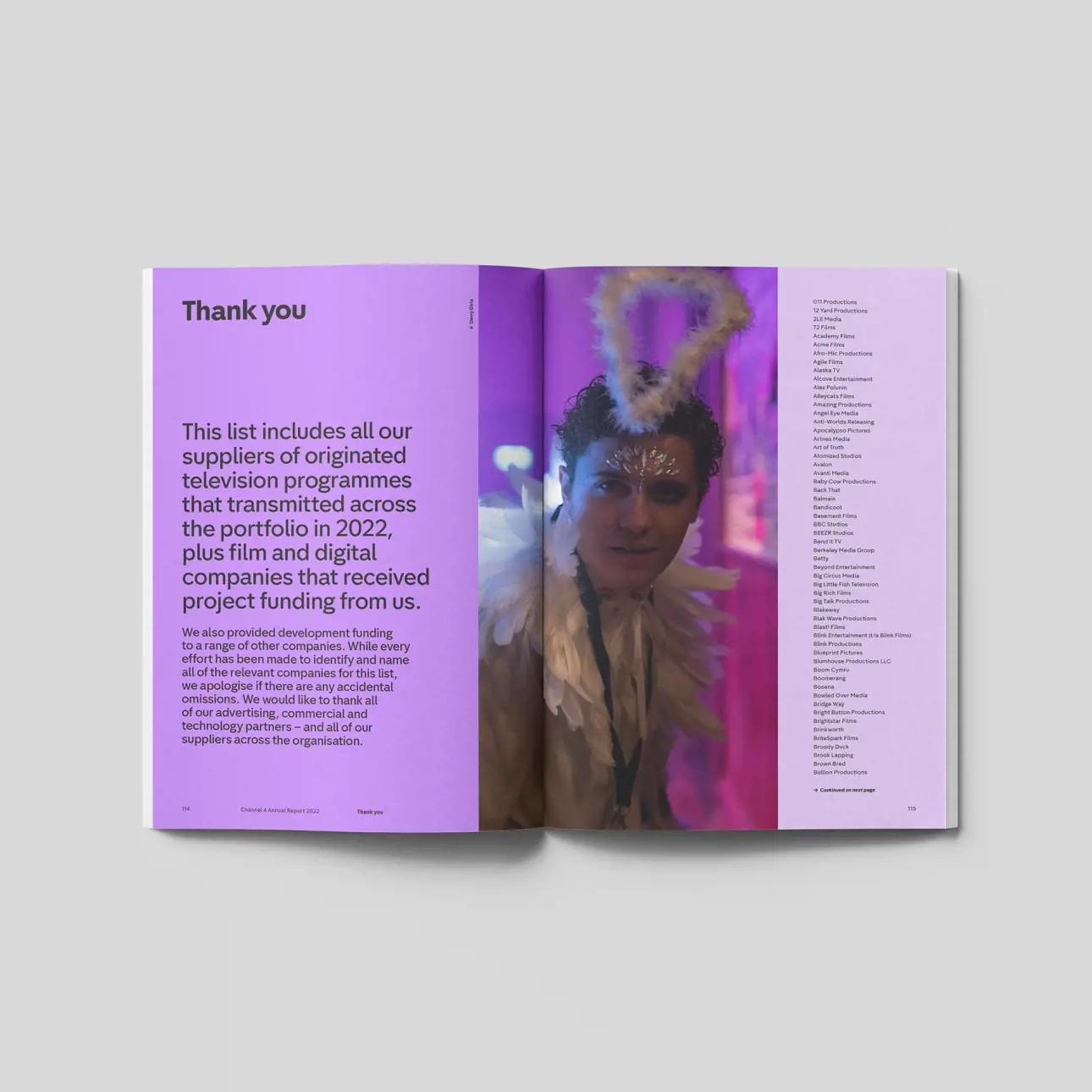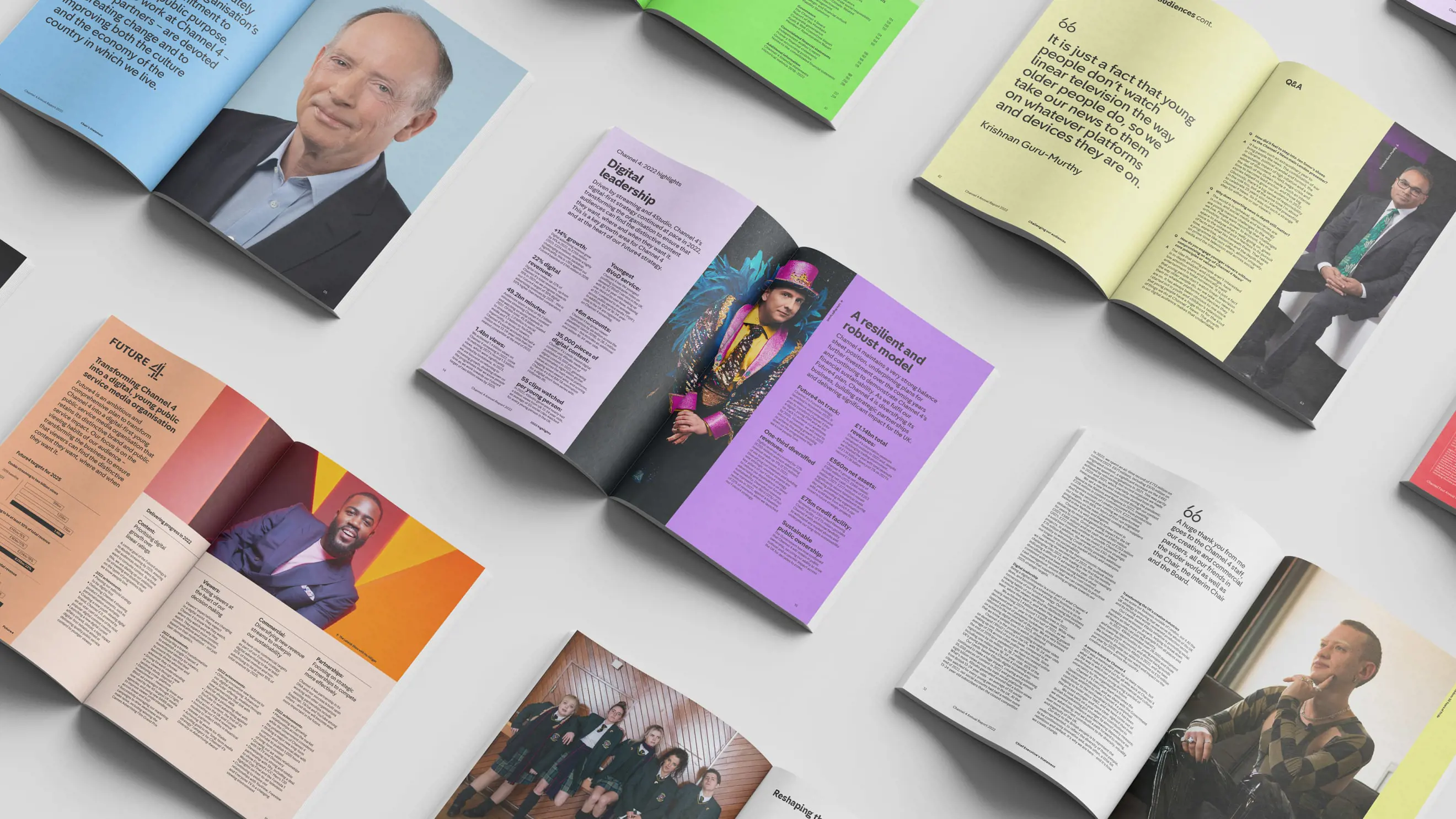 Working with Emperor to develop and produce this Annual Report for Channel 4 was a joy. The team was able to offer a fresh and creative approach that synced with our brand and helped us to tell our story in a uniquely Channel 4 way. The report itself has resonated strongly with the intended stakeholder audience and has had the desired impact.