With 1 in 4 people experiencing a mental health challenge in England, we joined forces with The Photography Movement and The Harlequins Foundation to help raise awareness.
Challenge
The campaign needed to encourage people to listen more and listen better, to help them better manage mental health challenges.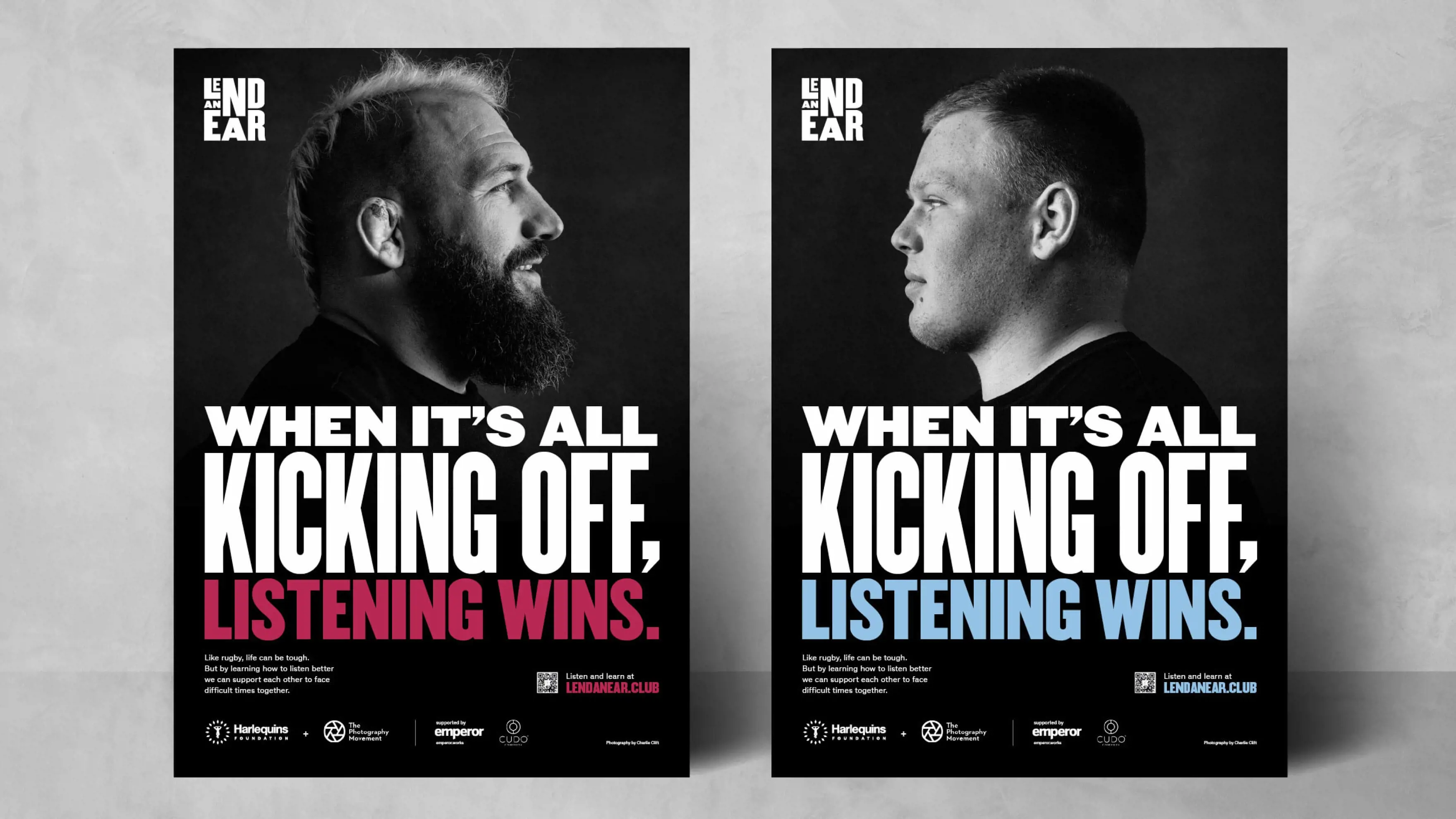 Response
Our strategy was to make people to realise an everyday skill we take for granted is essential. Out of this, our creative idea 'Listening is a lifesaver' was born. We used striking portraits of professional sports people, to show that even the toughest of people can experience mental health challenges.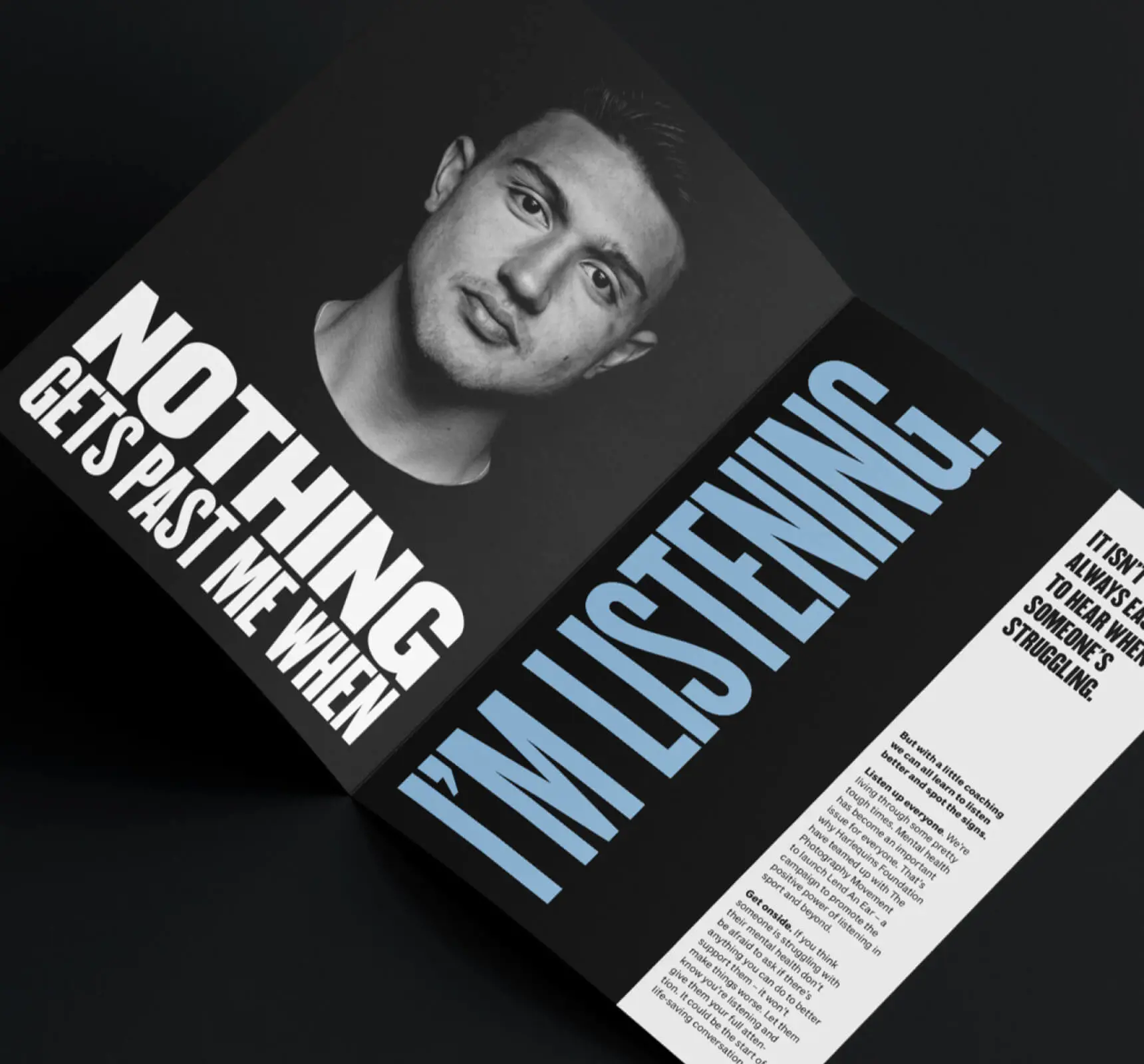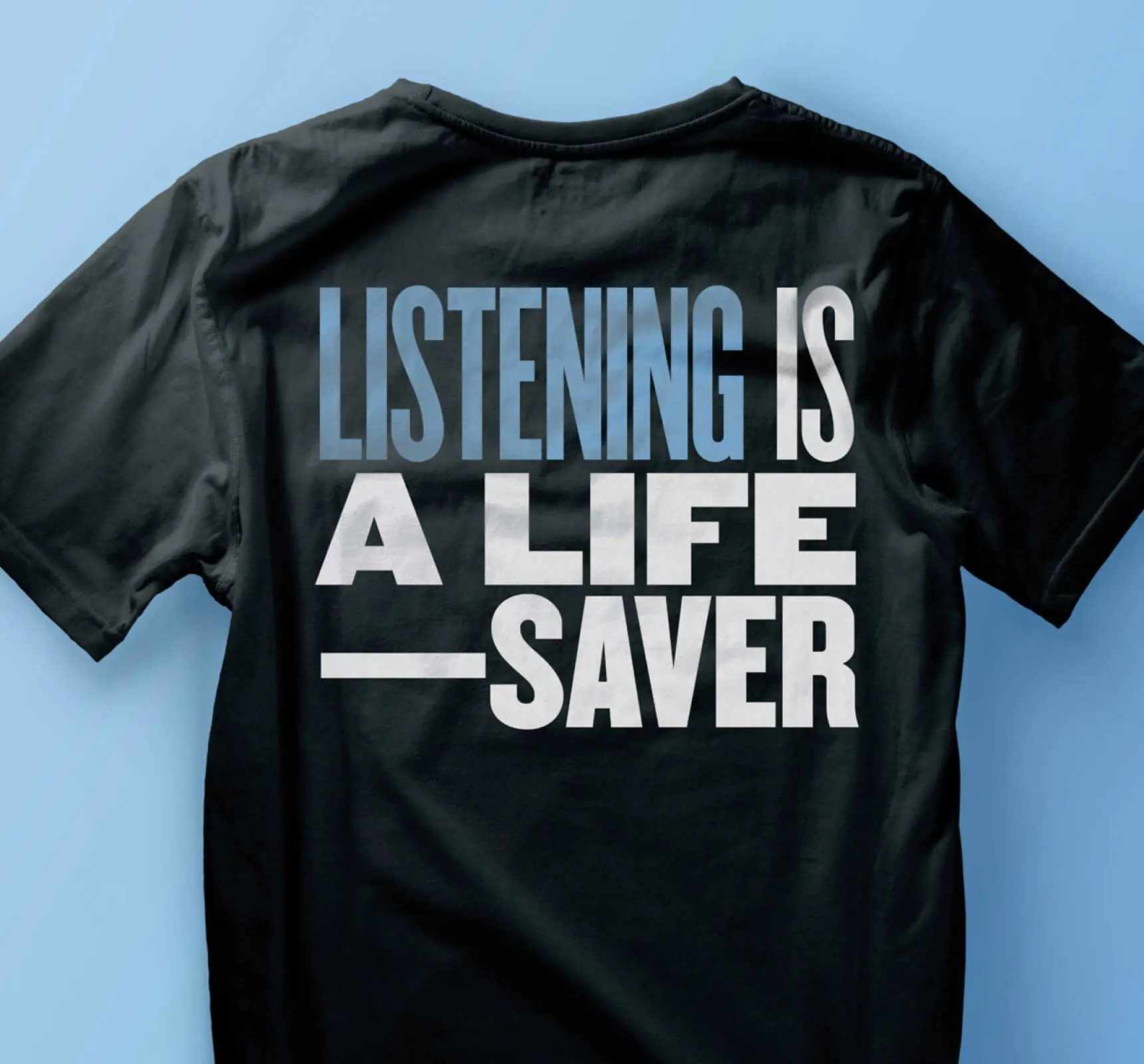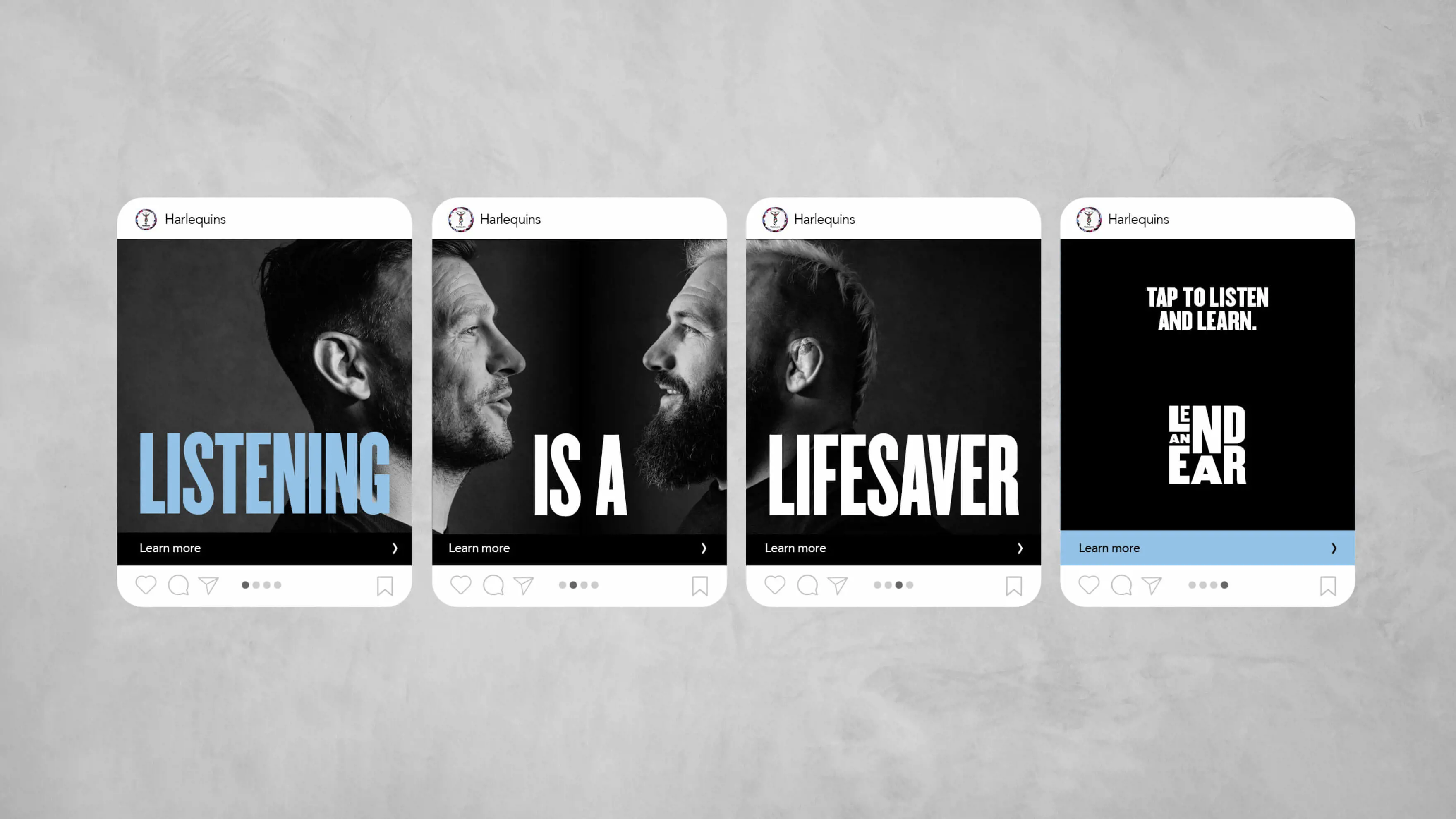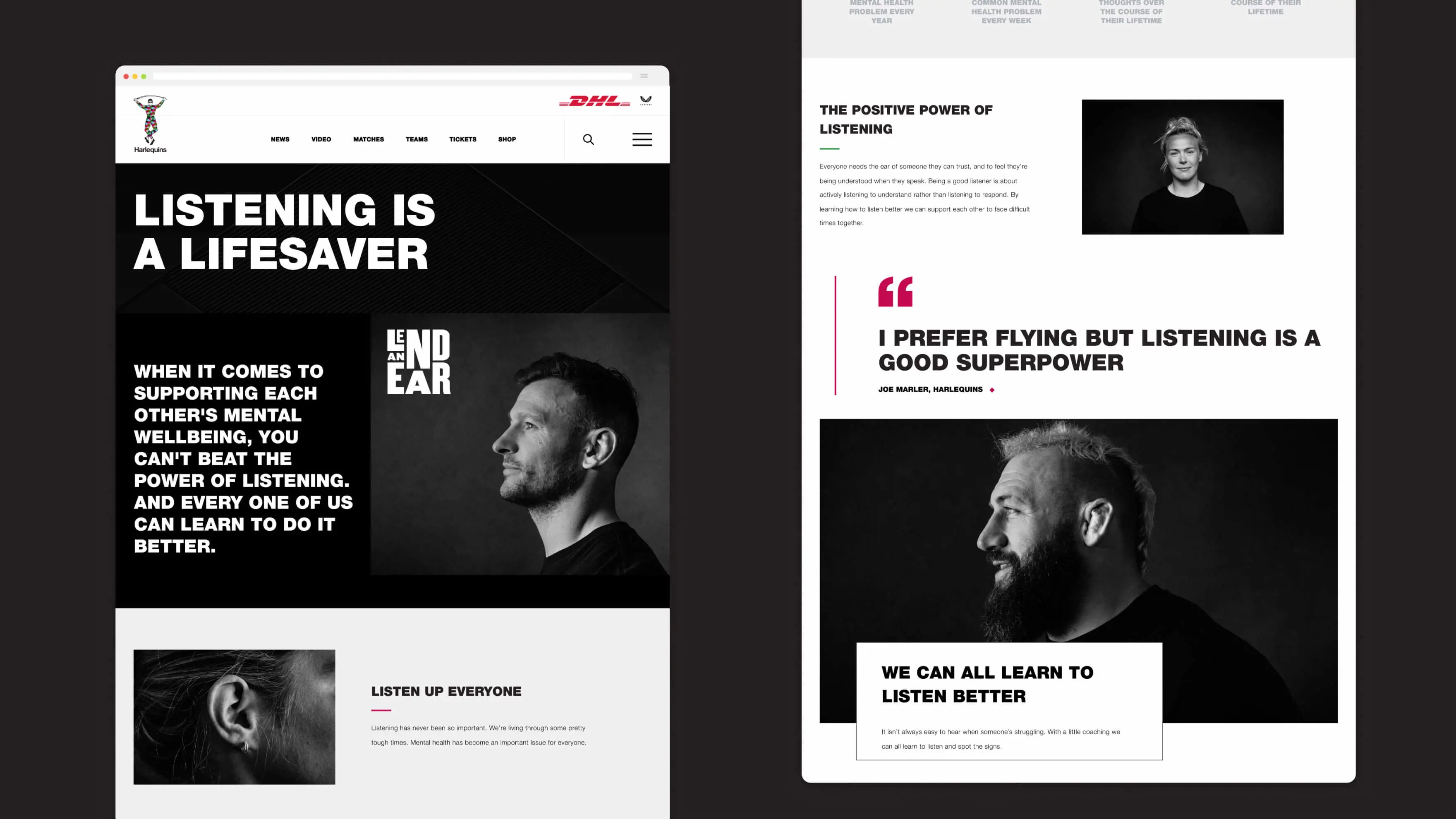 Results
pieces of collateral produced for use in Harlequins' training ground, community outreach work and social channels
social media accounts reached in the first two weeks of the campaign going live
increase in social media followers in two weeks
Collectively we understand the power of listening and are proud to support the Lend an Ear campaign with our Foundation. It was an honour to lend our own ears to the campaign.