Ossian offshore wind farm is a joint venture between SSE Renewables, Marubeni Corporation and Copenhagen Infrastructure Partners (CIP). Once completed, Ossian will be one of the largest floating offshore wind farms in the world.
Challenge
The challenge was to develop a standalone brand identity for Ossian – disctinct from, but connected to, those of its joint venture partners. Project photography wasn't available, so the focus was on colour, shapes, and iconography. The aim was to stand out from other renewable energy companies, by avoiding the usual visual tropes of turbines and hard hats.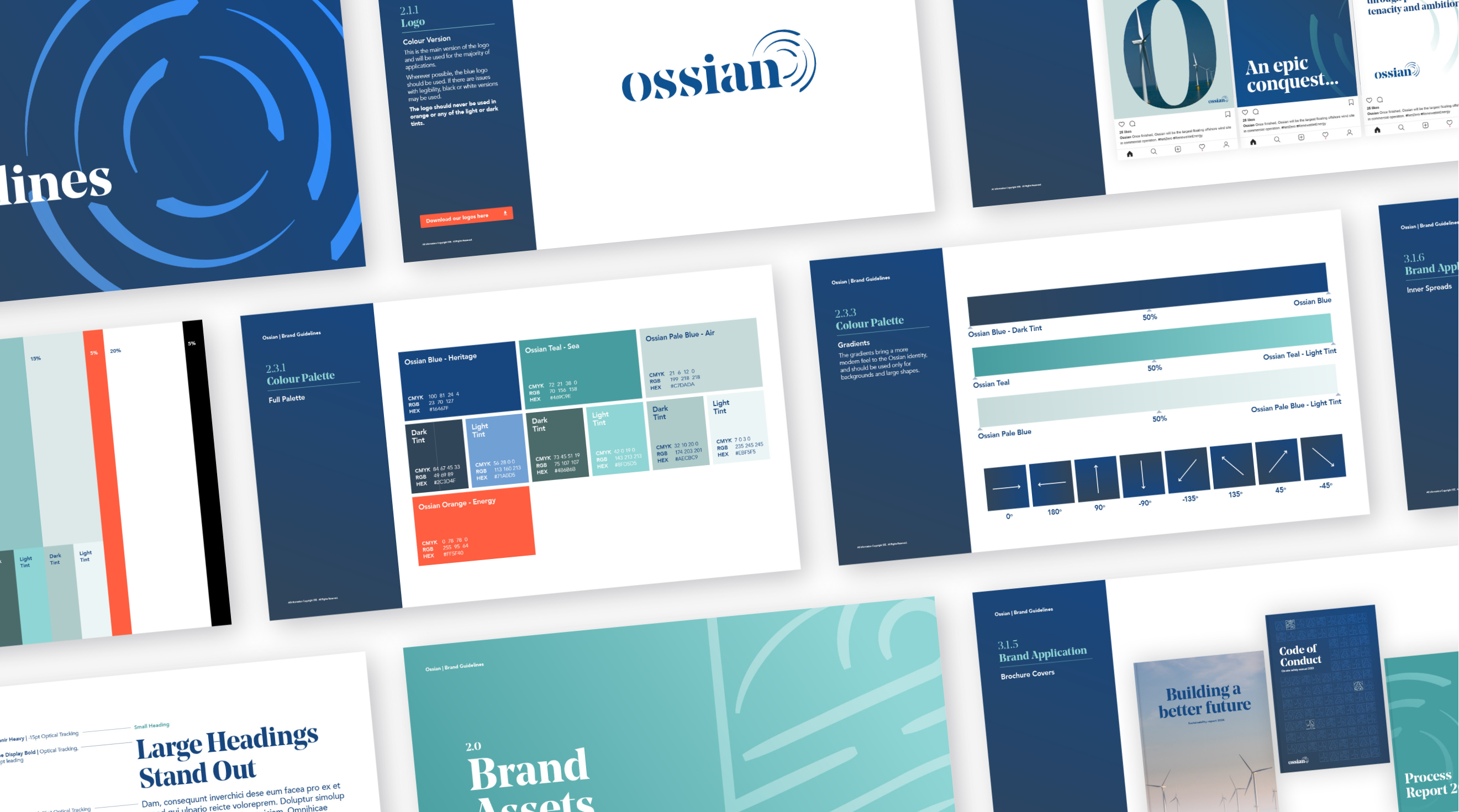 Response
We focused on three key narrative pillars: Tradition, Scale, and Restless Movement. Tradition honoured Ossian's Scottish heritage, through its ancient name and location. Scale showcased the project's ambitious nature, as one of the world's largest offshore floating wind farms. Restless Movement symbolised the dynamic energy of wind and water, representing a commitment to continuous progress.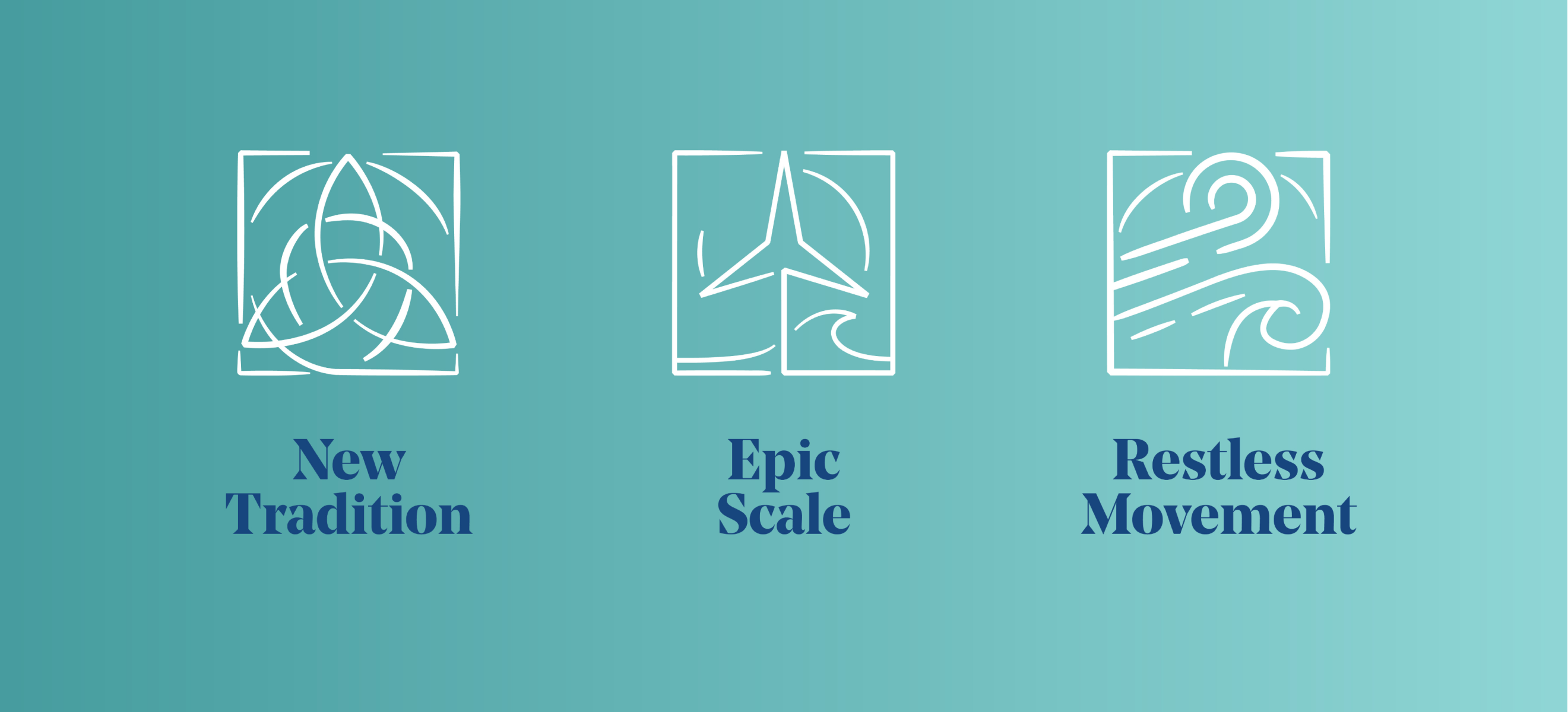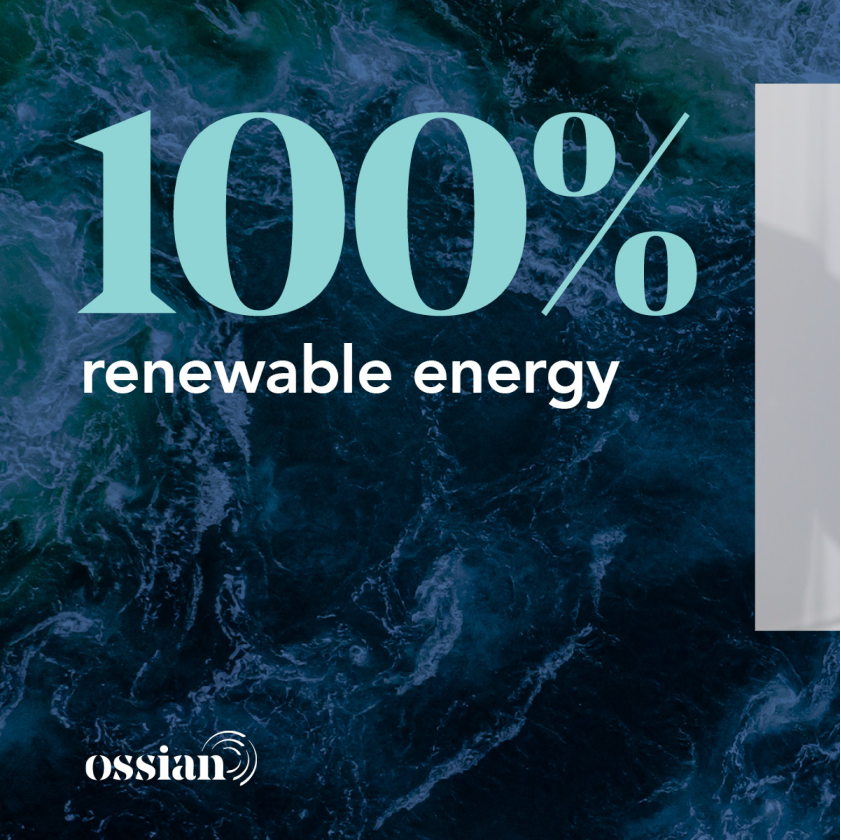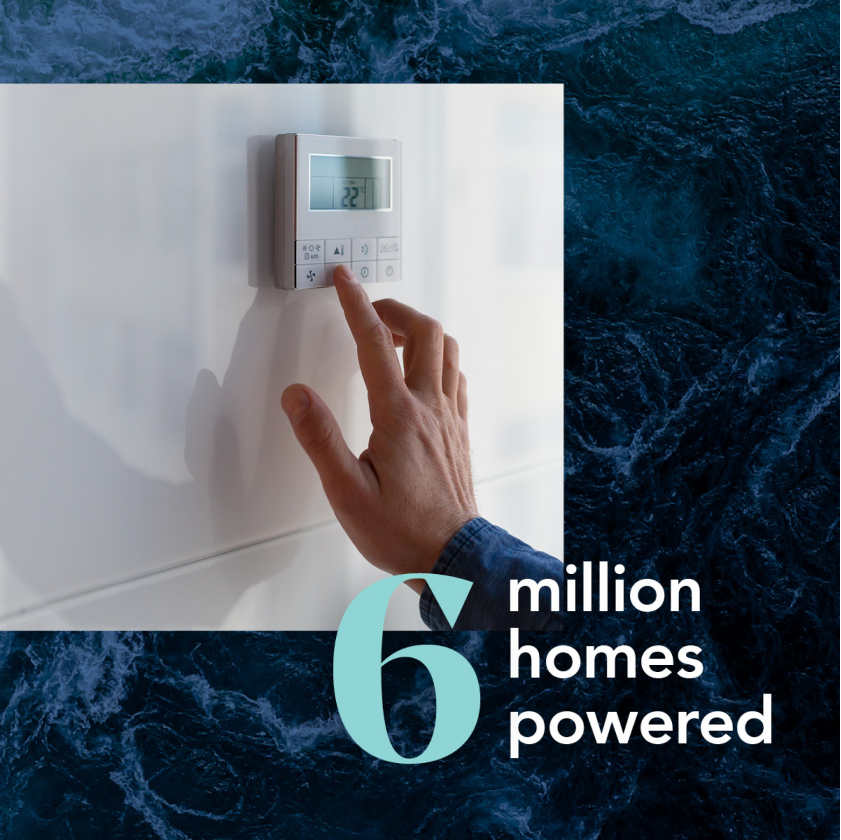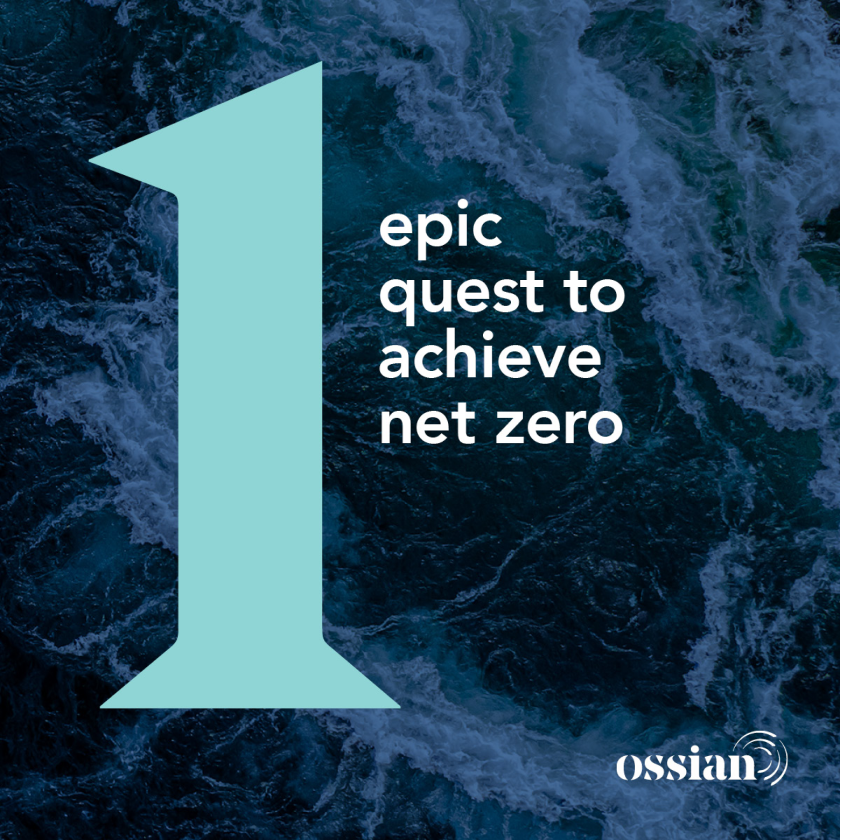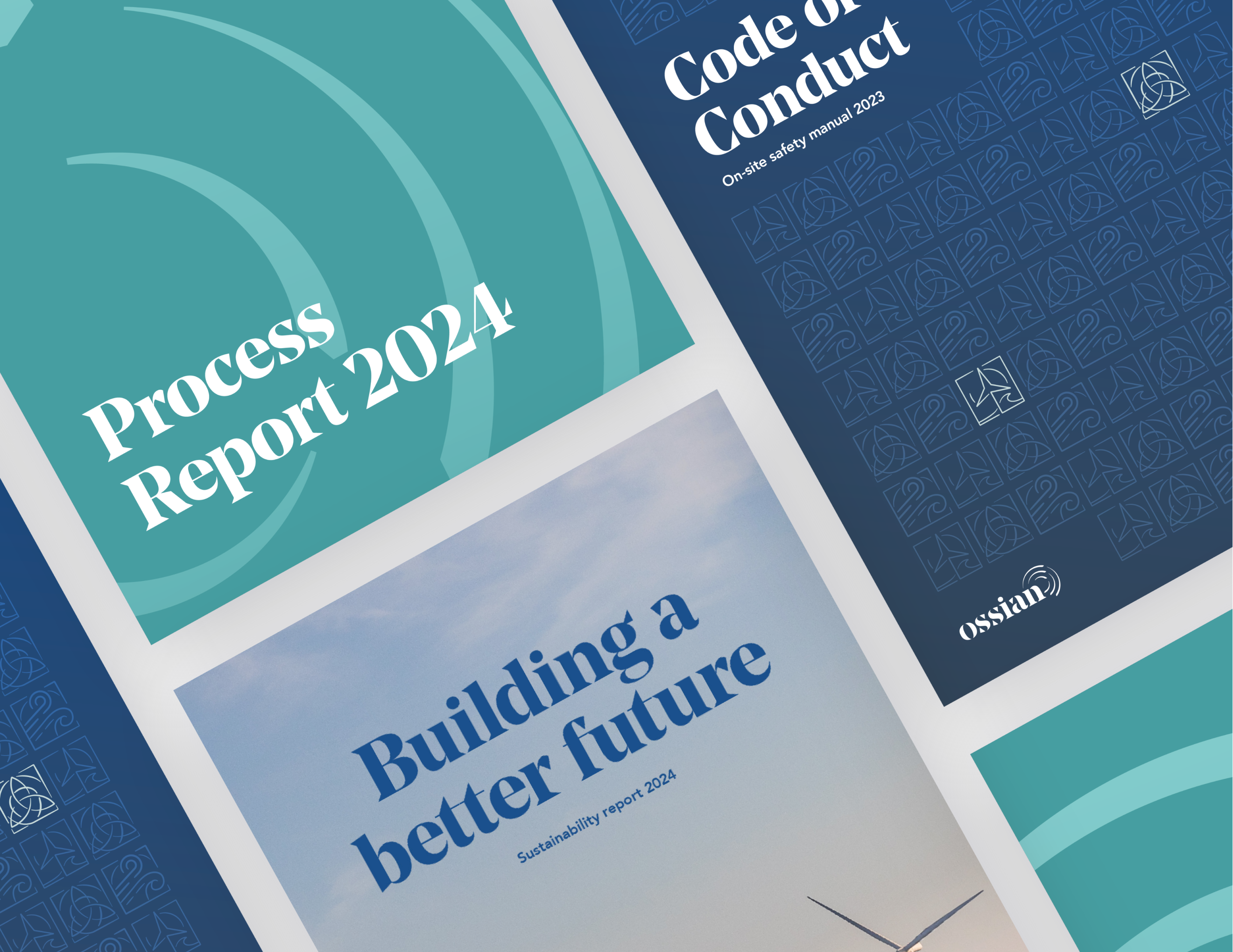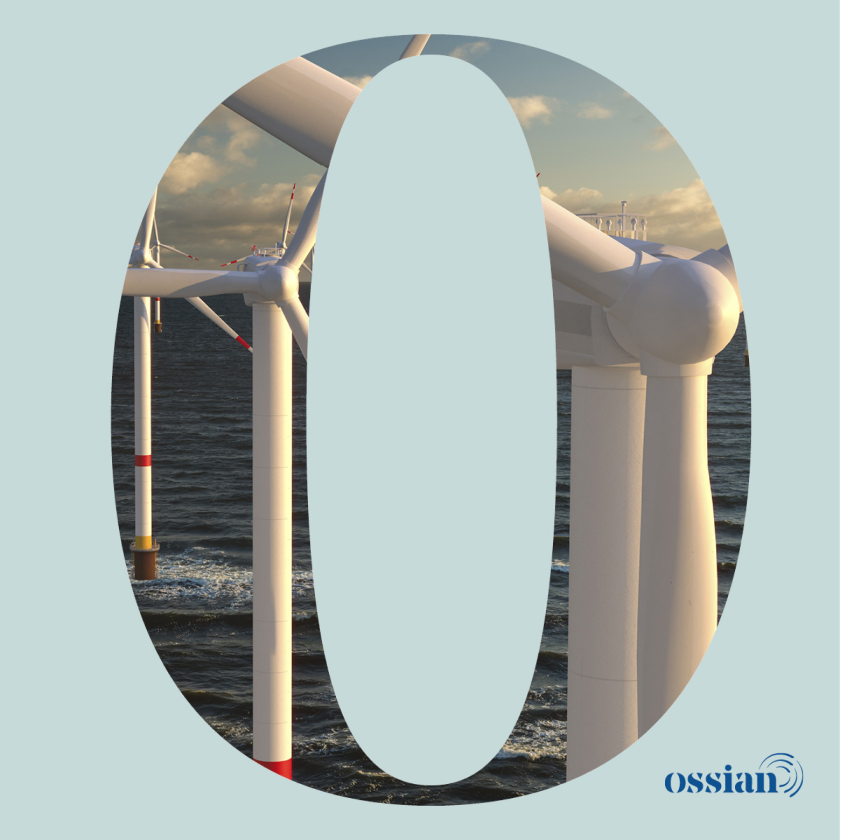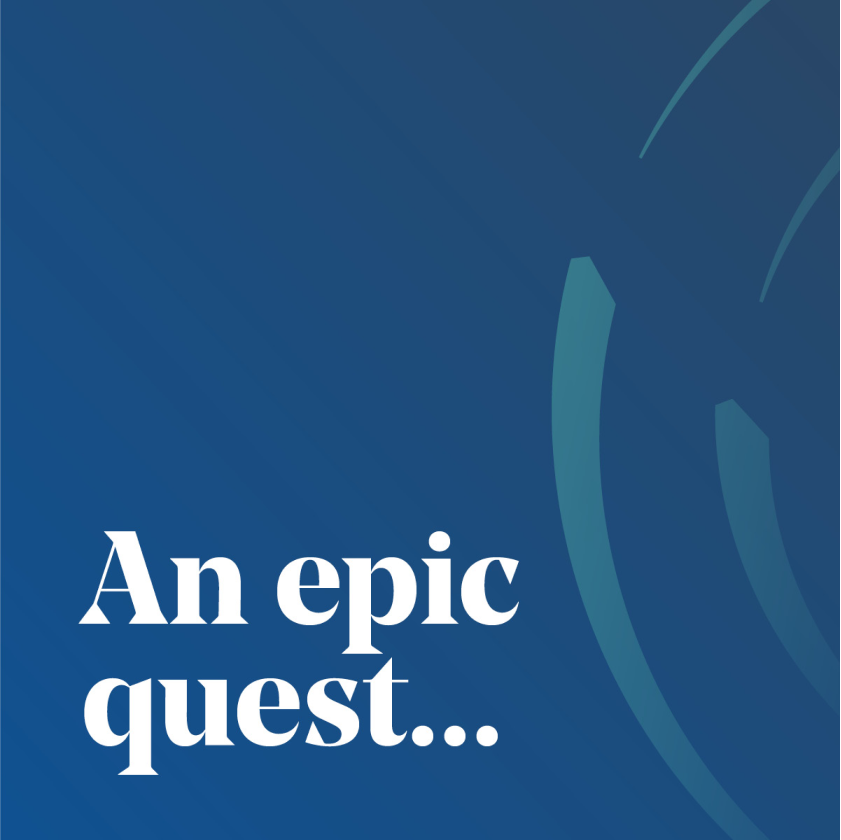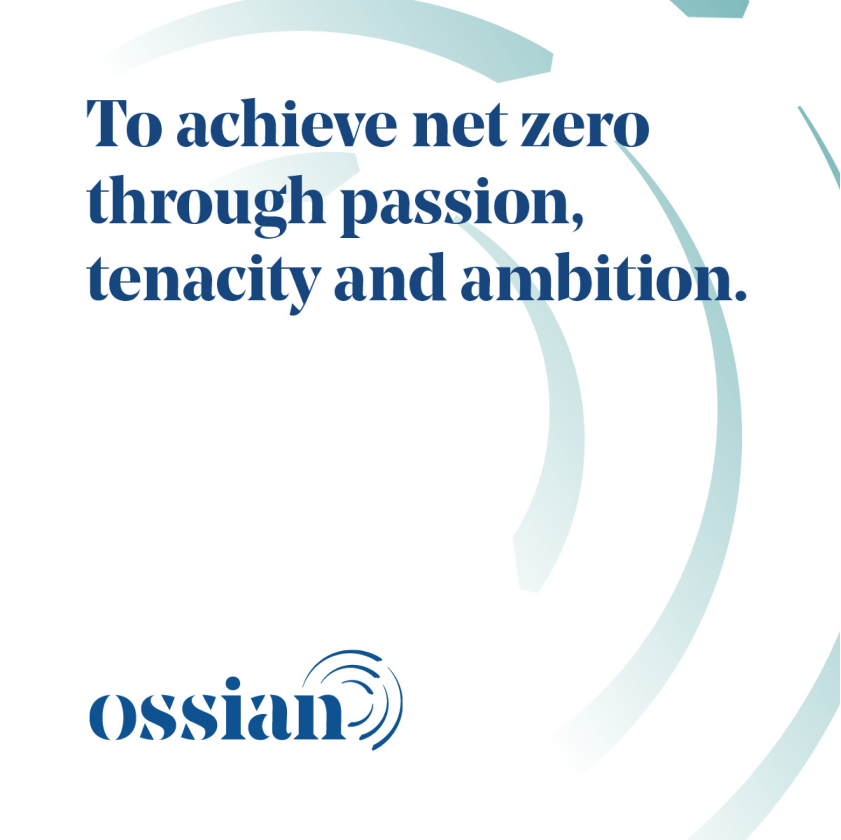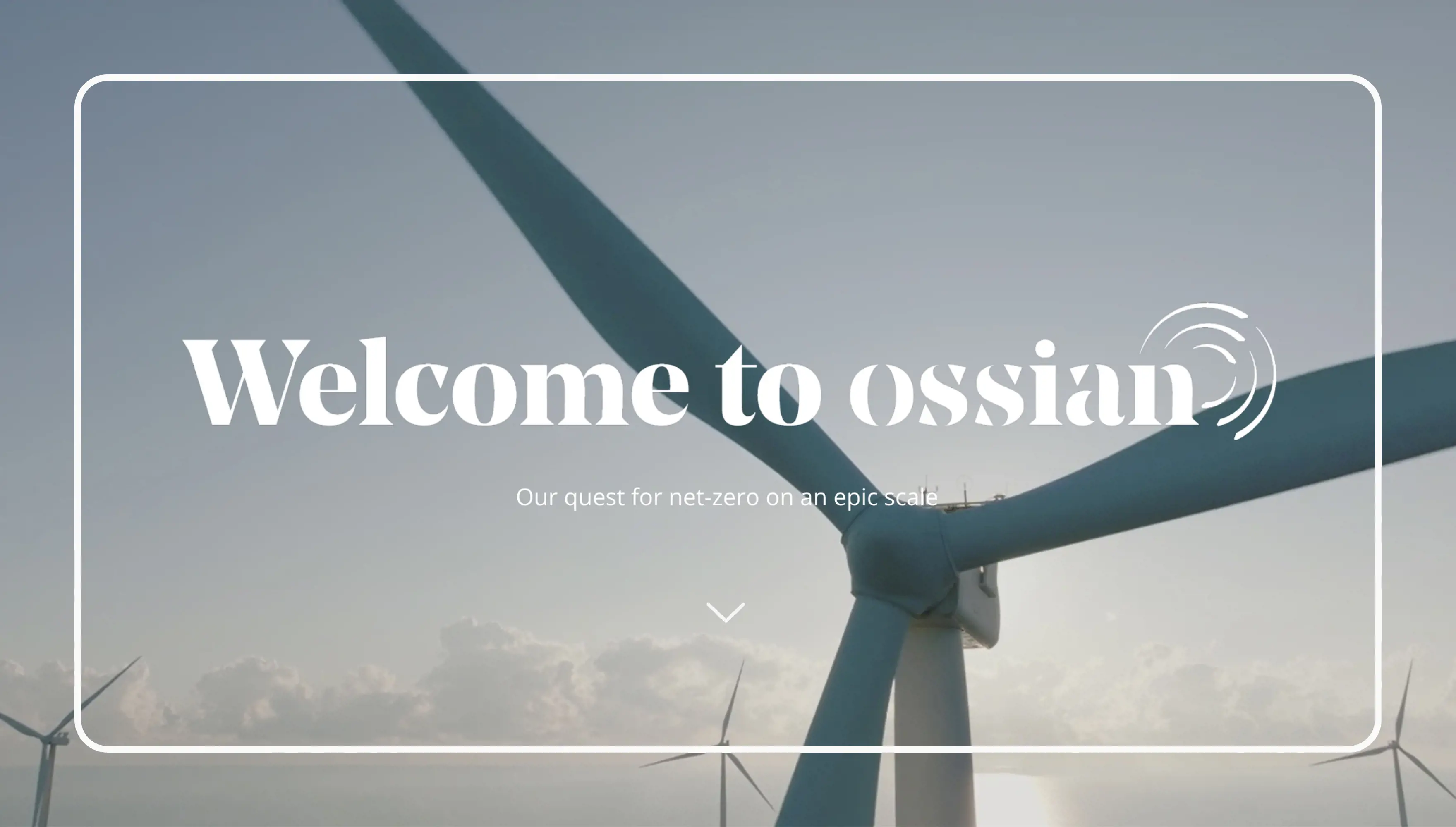 Results
Ossian's distinctive visual identity will help secure work with suppliers. It will also engage audiences on the project's website, and help to raise awareness at industry conferences, so the team can make connections that further the project's progress.