WeTransfer is a proud B Corp operating across technology, editorial and advertising sectors. Emperor has brought its responsible business strategy to life with impactful, inspiring and interactive communications at every stage of its journey.
Our Role
Sustainability
Reporting
Employee Engagement
Campaign
Moving Image
Challenge
WeTransfer harnesses the power of business to make a positive impact by balancing profit, people and planet. Whether that be through empowering employees to change behaviour around business travel or creating a guide to Doing Better Business, WeTransfer aim to inspire everyone to make a difference.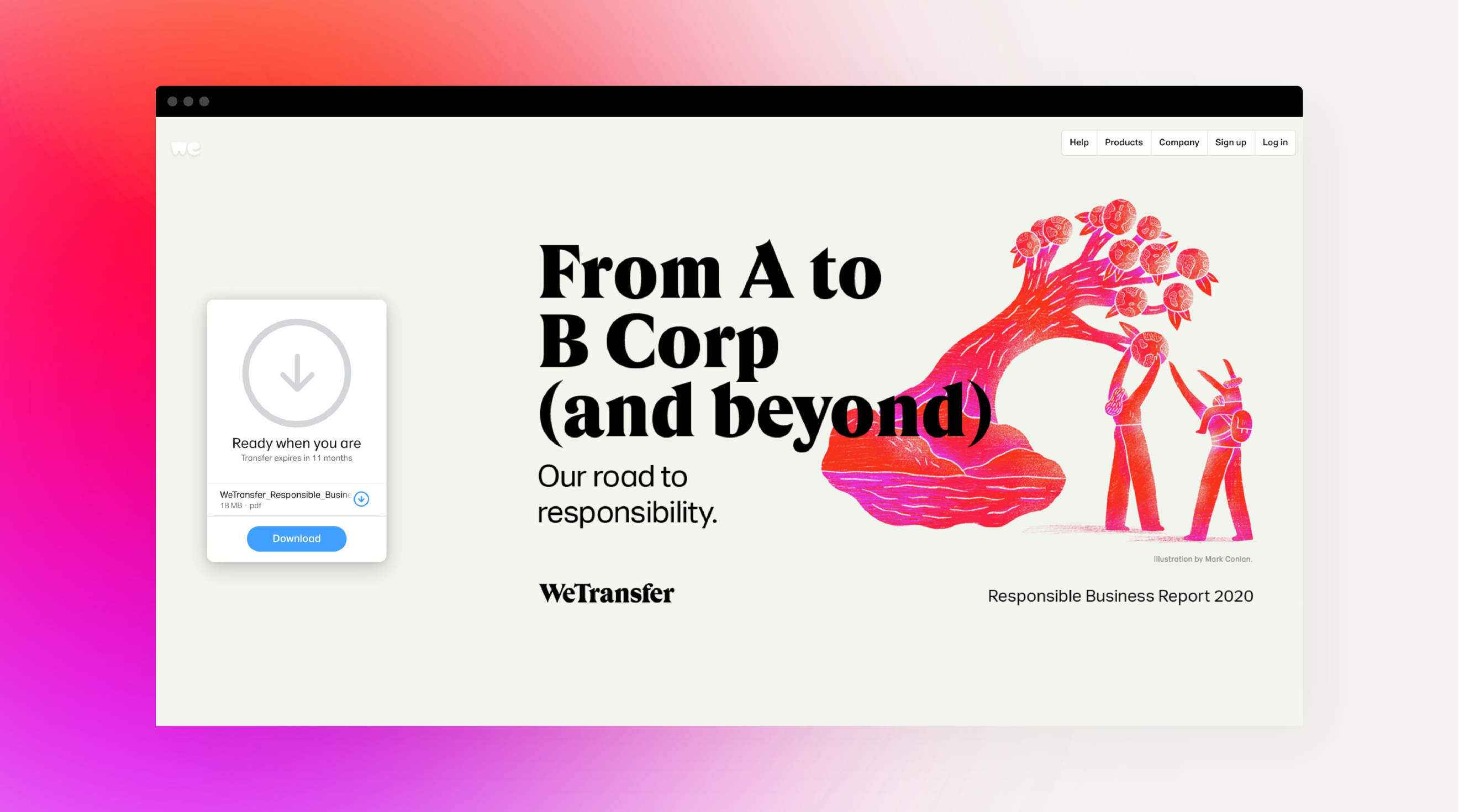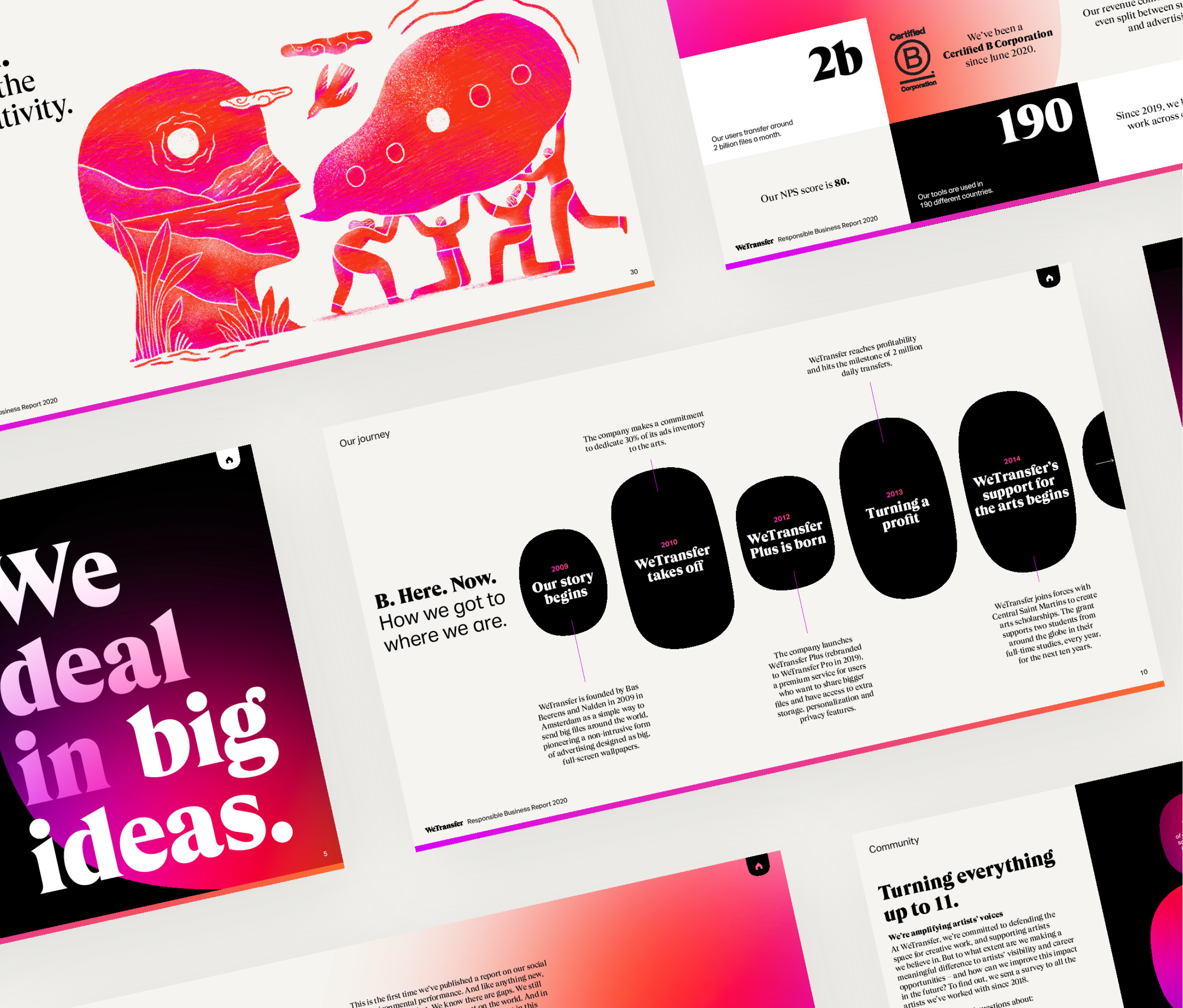 Response
We have partnered with WeTransfer to develop a responsible business strategy and communications that help people and organisations address some of the world's biggest challenges. The playful WeTransfer brand encourages us to flex our creative muscles and think outside the box, to capture their distinctive approach across a wide range of targeted sustainability communications, and in doing so helps them to achieve their big ambitions.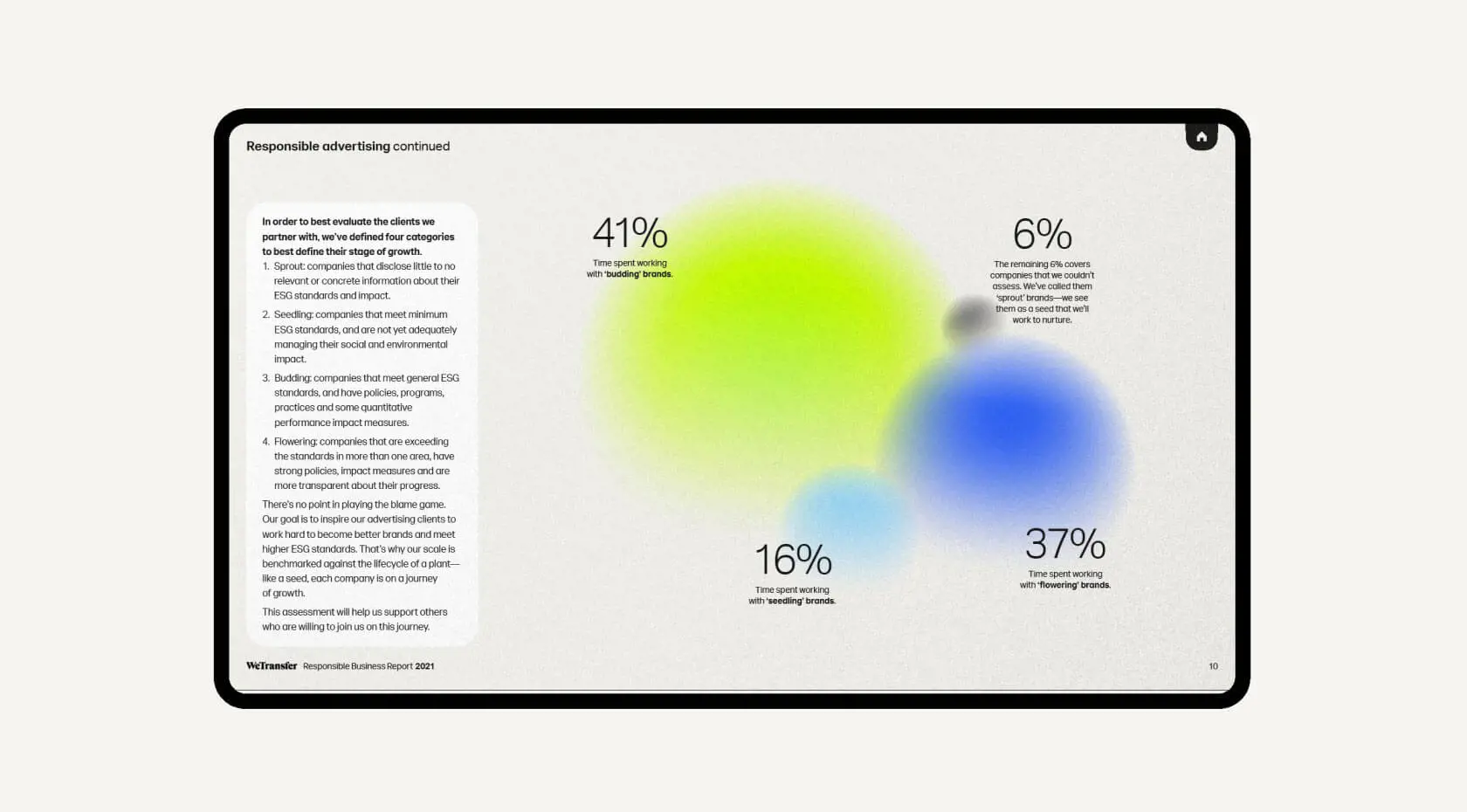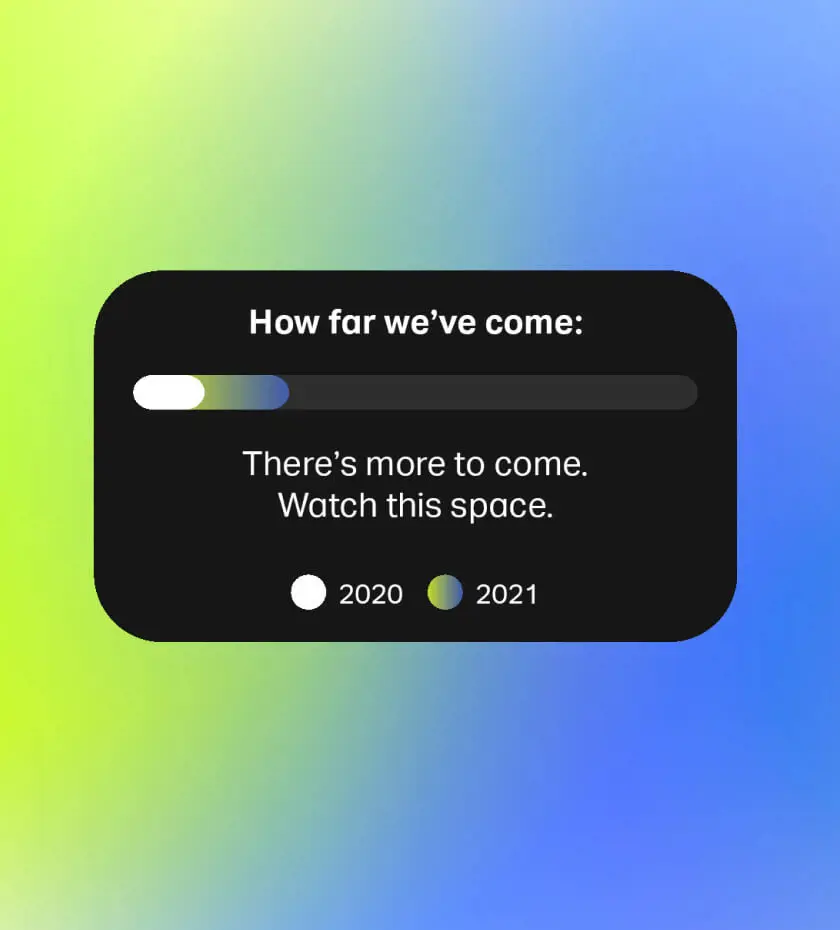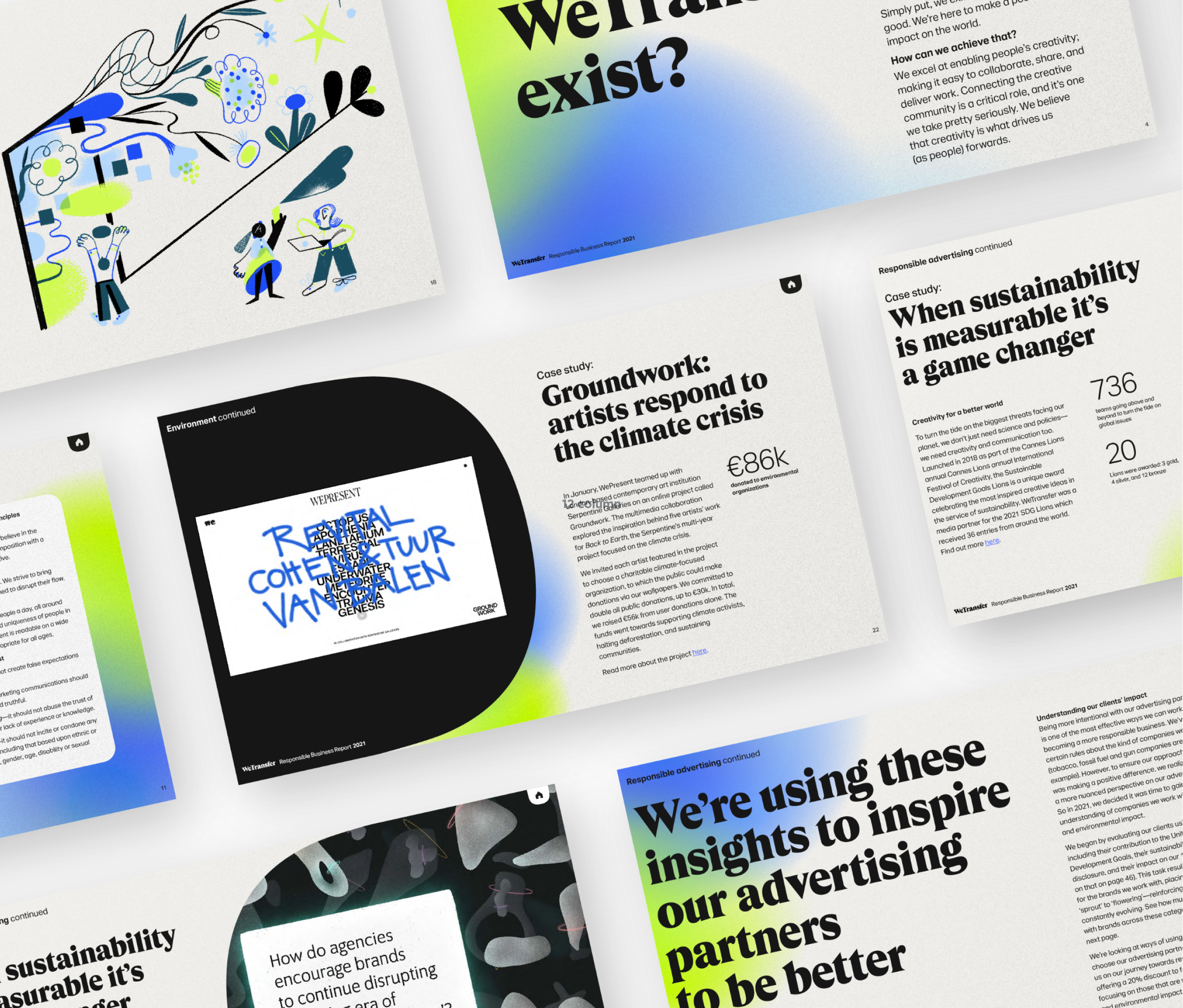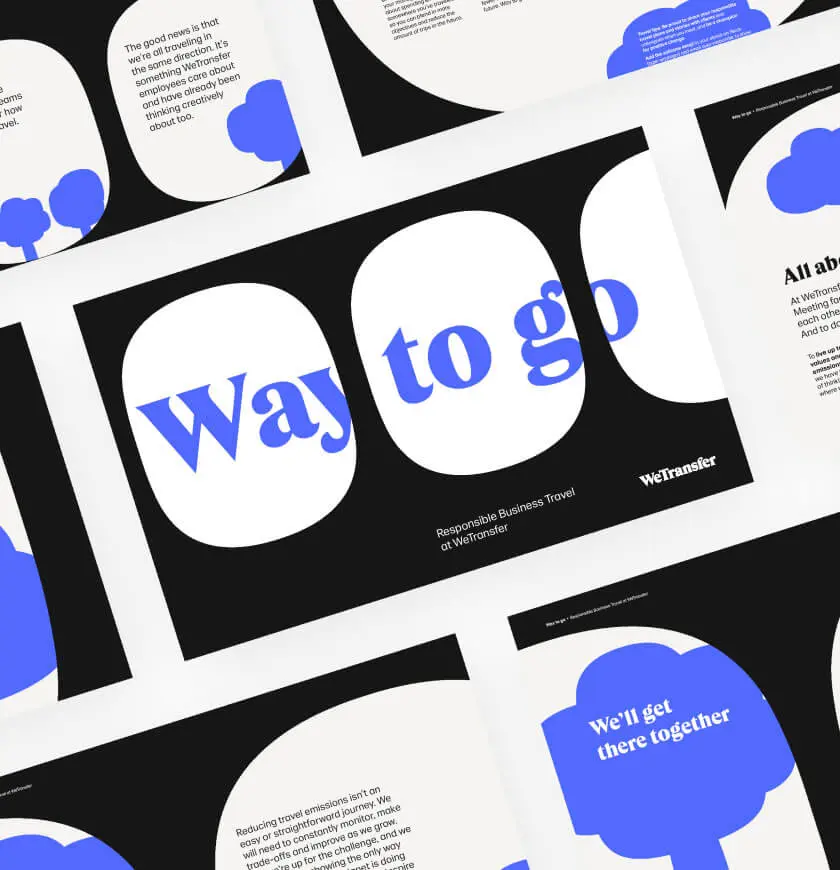 Results
times more employees travelled by rail instead of air in 2022 (between London and Amsterdam)
reduction in travel emission per person in 2022 compared to the last normal travel year in 2019
Emperor deeply understood our brand, from our tone of voice, to our ambitions as a responsible business. It has been a pleasure to work with such a creative team that always deliver impactful results.